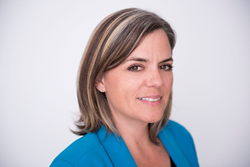 The 'comprehensive' aspect of the new legislation and its emphasis on recovery are vital to effect meaningful change.
NEW PORT RICHEY, Fla. (PRWEB) August 08, 2016
Last month, the U.S. Senate approved the Comprehensive Addiction and Recovery Act of 2016 (CARA), which has been described as "the most sweeping drug legislation in years" (1); and on July 22, President Obama signed the bill into law (2). Novus Medical Detox Center, a leading Florida-based drug treatment facility, praises the legislation for targeting America's opioid epidemic on multiple fronts and believes the new measures will drive positive changes in the lives of those impacted by prescription drug abuse.
According to Senator Rob Portman of Ohio, CARA represents "the first time in decades that Congress has passed comprehensive addiction legislation, and the first time Congress has ever supported long-term addiction recovery" (1). While past legislation has often focused on harsher criminal justice measures, CARA emphasizes public health initiatives (3). From 2000 to 2014, nearly half a million U.S. citizens died from drug overdoses; and of the 47,055 overdose deaths recorded in 2014, more than 60% involved opioids (4).
CARA comprises dozens of measures across a number of broad areas, including prevention and education; law enforcement and treatment; treatment and recovery; collateral consequences; addiction and treatment services for women, families and veterans; and state initiatives to address prescription opioid abuse (2). Novus anticipates that several key provisions will have a significant impact in combating opioid misuse, abuse and overdose deaths:

Increase prevention and education efforts to curb opioid abuse.
Promote long-term recovery with expanded access to treatment programs.
Expand law enforcement and first responder access to naloxone, which can reverse the potentially fatal effects of opioid overdoses.
Strengthen prescription drug monitoring programs to help prevent diversion, identify potential substance abuse and connect at-risk patients to services.
Allow partial-fill prescriptions and expand disposal sites for unwanted prescription medications.
"Novus applauds Congress' bipartisan efforts to develop a multi-pronged solution to America's opioid epidemic. We have long recognized that there is no single, easy answer to this pervasive problem; but by targeting it on several fronts, the new legislation has real potential to create lasting changes," stated Bryn Wesch, CFO of Novus Medical Detox Center.
Wesch underscores the need for education and prevention efforts to avert opioid addiction and dependency in the first place, and for expanded access to treatment programs to help those struggling with substance use disorders move on to recovery. She believes that getting naloxone into the hands of more law enforcement officers and emergency responders can potentially save thousands of lives each year. "Naloxone has proven safe and effective in reversing the effects of an opioid overdose, making it the single most effective weapon we have in preventing opioid-related deaths," she asserted.
According to Wesch, overprescribing of opioid painkillers and lax monitoring of prescription fills have contributed substantially to the current epidemic; so she is optimistic that CARA's provisions to support health practitioner education and prescription drug monitoring programs will reduce misuse, abuse and diversion. And given that over 70% of prescription drug abusers obtain medication from a family member or friend (5), Wesch says patients' ability to obtain partial prescription fills and more easily dispose of unused medication will also help to reduce diversion.
"The 'comprehensive' aspect of the new legislation and its emphasis on recovery are vital to effect meaningful change. And while that change won't happen overnight, I believe we're on the right path," said Wesch. "It will require the support and intervention of government agencies, educators, physicians, emergency responders, treatment providers and others to achieve the bill's ambitious goals. To that end, Novus is committed to doing everything we can to ensure its success—from raising awareness and educating the public to helping patients reclaim their lives from opioid abuse."
Novus has helped many patients overcome opioid dependency and addiction through medically supervised drug detox programs that are designed to minimize the discomfort of opioid withdrawal. The Florida detox facility offers individually customized treatment plans based on proven medical protocols, including 24-hour access to nursing care and withdrawal specialists. Novus is acclaimed for its success in treating high-dose methadone cases, and is equally proficient in detoxing patients from other high-dose opioids just as comfortably, safely and effectively.
For more information on Novus Medical Detox Center and its opioid detox and treatment programs, visit http://www.novusdetox.com.
About Novus Medical Detox Center:
Novus Medical Detox Center has earned The Joint Commission's Gold Seal of Approval for Behavioral Health Care Accreditation as an inpatient medical detox facility. Licensed by the Florida Department of Children and Families, Novus provides safe, effective alcohol and drug treatment programs that are based on proven medical protocols and designed to minimize the discomfort of withdrawal. The facility is located on 3.25 acres in New Port Richey, Florida, in a tranquil, spa-like setting bordering protected conservation land. Intent on proving that detox doesn't have to be painful or degrading, Novus set out to transform the industry by bringing humanity into medical detox with individually customized treatment programs and 24/7 access to nursing care and withdrawal specialists. Today, Novus is renowned as a champion of industry standardization and a staunch advocate of patients fighting to overcome substance use disorders. Frequently recognized for its contributions to the industry and local community, Novus has become a regular source to media publications such as The Wall Street Journal and USA Today, and has ranked in the Tampa Bay Business Journal's Fast 50, the Florida Business Journal's Top 500 and the Inc. 5000 list of America's fastest-growing companies. For more information on Novus' medically supervised detox programs, visit http://novusdetox.com.
1. Huetteman, Emmarie. "Senate Approves Bill to Combat Opioid Addiction Crisis"; The New York Times; July 13, 2016. nytimes.com/2016/07/14/us/politics/senate-opioid-addiction-bill.html
2. GovTrack.us. S.524: Comprehensive Addiction and Recovery Act of 2016; last updated July 22, 2016. govtrack.us/congress/bills/114/s524
3. Lopez German. "Congress Just Passed a Big Bill to Fight the Opioid Epidemic. But There's a Catch"; Vox; July 14, 2016. vox.com/2016/7/6/12101476/obama-congress-opioids-heroin
4. Centers for Disease Control and Prevention. "Increases in Drug and Opioid Overdose Deaths — United States, 2000–2014"; Morbidity and Mortality Weekly Report; January 1, 2016. cdc.gov/mmwr/preview/mmwrhtml/mm6450a3.htm
5. National Institute on Drug Abuse. Popping Pills: Prescription Drug Abuse in America; infographic on NIDA site; page last updated January 2014. drugabuse.gov/related-topics/trends-statistics/infographics/popping-pills-prescription-drug-abuse-in-america