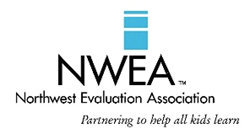 Portland, OR (PRWEB) August 08, 2016
Measures of Academic Progress (MAP) has been named winner of Tech & Learning Magazine's 2016 ISTE Best of Show, which recognizes the most innovative products that impact classroom learning and improve education. More than 500 companies exhibited their products and services at this year's International Society for Technology in Education (ISTE) conference.
MAP, from the not-for-profit NWEA, is the leading assessment of student academic growth, cited in the federal education legislation ESSA as an important component when evaluating student achievement. In the last year NWEA education and assessment experts enhanced MAP based on insights and requests from the educators who use it. Major enhancements include:

The College Explorer Tool – A free tool to help students, parents and teachers in assessing college readiness and see a clearer path to college. For students in grades 5-9, it links MAP scores to the median ACT scores of students accepted to and enrolled in hundreds of colleges and universities around the U.S. to see what colleges could be a match. It also provides quantitative profiles institutions using the U.S. Department of Education's College Scorecard data including cost of attendance and the average annual cost to families at different income levels. College Explorer can be embedded and featured on a school's own website.
iPad App – Enables students to take MAP and MAP for Primary Grades (MPG) on an iPad, using touchscreen technology. The app provides a user experience that is ideal for children in primary grades, as they are better able to use touch devices than a traditional mouse and keyboard.
Next-Generation Reports – A new series of visually intuitive and straightforward reports making it easier for educators to understand, interpret, and use MAP data results to inform classroom instruction, enrich parent-teacher conversations, and maximize student academic growth. See what this ISTE attendee – both a teacher and a parent – likes about the reports: https://vimeo.com/172794188?ref=tw-share.
Accessibility and Accommodations – Ensuring greater equity for students with visual impairments, MAP is now accessible for students who use JAWS screen readers or refreshable braille displays. This technological breakthrough allows these students to finally take computer adaptive tests — an experience that can't be replicated with fidelity by braille books — and benefit from a much more accurate reflection of their academic growth. This video shows how field-tested students embraced MAP: https://vimeo.com/169257699
At ISTE, NWEA also announced the 10th alliance with an instructional content provider, the most in the industry. Because MAP can be integrated with a wide range of curriculum and content providers, including open education resources, teachers have the most options available for customizing instruction and selecting appropriate resources based on each student's MAP results.
"Last year we were honored that our Skills Navigator won the ISTE Best of Show, and now we are doubly so, as MAP has been named a 2016 winner," said Matt Chapman, CEO of NWEA. "This clearly validates that even as NWEA approaches our 40th year, we continue to innovate and stay on the cutting edge of education technology. The fact that MAP's new features were driven by input from the educators we serve makes the win even sweeter.
"We are especially proud that our accessibility features for students with visual disabilities were recognized. These students are a small proportion of America's school population — only 60,000 students out of nearly 55 million in grade and high school — but serving them, and working with them and their teachers to ensure our solutions indeed meet their unique needs, fits our not-for-profit mission of partnering to help ALL kids learn."
2016 ISTE Best of Show winners were determined by a panel of expert judges that included some of the most tech-savvy educators in the country. Judges reviewed the latest and most innovative products at the ISTE conference. Each product was rated separately on a sliding scale to evaluate characteristics such as overall quality, effectiveness, ease of use and creative use of technology. Winners were determined to be most likely to have the greatest impact as game-changers in the classroom.
About Northwest Evaluation Association
Northwest Evaluation Association™ (NWEA™) is a global not-for-profit educational services organization known for our flagship interim growth assessment, Measures of Academic Progress® (MAP®); Skills Navigator®, our skills mastery and progress monitoring tool; and as the U.S. provider of the PISA-based OECD Test for Schools assessment. More than 7,800 partners in U.S. schools, school districts, education agencies, and international schools trust us to offer PreK-12 assessments that accurately measure student growth and mastery and inform instruction; professional development that fosters educators' ability to accelerate student learning; and research that supports assessment validity and data interpretation. Educators currently use NWEA assessments with nearly eight million students.