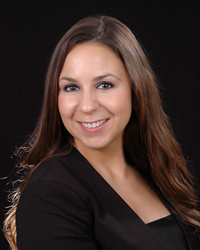 Dr. Pernic is currently accepting new patients.
WARSAW, In (PRWEB) August 12, 2016
Grossnickle Eye Center is very excited to welcome its newest practitioner Allison A. Pernic, M.D. Dr. Pernic specializes in medical and surgical management of a variety of ophthalmologic conditions, including dry eye, cataracts, glaucoma, macular degeneration, and diabetic eye disease.
"Her enthusiasm, easy-going nature, and deep commitment to excellent patient care make her a valuable addition to the practice," says fellow Grossnickle eye surgeon Dr. Bruce P. Grossnickle.
Dr. Pernic was born and raised in South Bend, Indiana, and after completing her undergraduate education at Northwestern University, she returned to Indiana to earn her medical degree from Indiana University School of Medicine. She then successfully completed an internship at St. Vincent Hospital and an ophthalmology residency at Indiana University School of Medicine, both in Indianapolis.
"Building relationships with my patients is my focus," says Dr. Pernic. "The daily opportunity to help someone is truly rewarding." This humanistic approach to medicine has earned her recognition through induction into the Gold Humanism Honor Society, first as a medical student and then again as an ophthalmology resident. With meticulous attention to detail and an individualized, thoughtful approach to each patient, she strives to provide each patient with impeccable care.
Dr. Pernic is currently accepting new patients. Call Grossnickle Eye Center at (800) 992-6975 to learn more about Dr. Allison Pernic and her provided services.
GROSSNICKLE EYE CENTER
The experienced physicians at Grossnickle Eye Center, including seven ophthalmologists and five optometrists, provide comprehensive eye care services, including advanced medical and surgical procedures, such as laser cataract surgery, LASIK, and treatment for glaucoma and macular degeneration. They serve patients from their offices in Warsaw, Mishawaka, and Elkhart, as well as a clinic site in Plymouth. Since its founding in 1979, Grossnickle Eye Center has retained a primary focus on providing the highest quality care and individual attention to each patient.