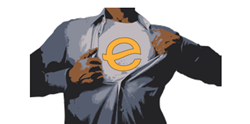 Sky High Media has built it's reputation by being the only search engine optimization firm to guarantee a page-one ranking in a specific period of time.
Denver, CO (PRWEB) August 08, 2016
A specialist in local and national SEO in Denver, Sky High Media has been voted the best SEO agency in Colorado. It is also now the #1 rated SEO on LinkedIn, out of a listing of the Top 100 professionals in the field. The search engine optimization firm guarantees organic placements in 90-days or less, for local SEO campaigns, and 6 months or less for those running nationally.
Recent accolades include being named "Top Influencer" in SEO on LinkedIn. The company is also proud of an endorsement from Channel 2 and Fox 31 labeling Sky High Media as Colorado's Best.
Sky High Media has built its reputation by being the only search optimization firm to guarantee a page-one organic ranking in a specific period of time, and keep placements live on page one of a Google search regardless of future algorithm updates. Its expertise comes from a general understanding of business. The client's best keywords, related to the local target area, are used to bring a website to the top of search results. This results in local and targeted traffic that converts on autopilot.
In the past, Google algorithm updates could undo any marketing effort. Sky High Media can now promise page-one rankings that will remain even with future updates.* The company understands that the longevity and profitability of a business is determined by the exposure and visibility it has to its target market. Customers rarely go to page two. They almost always stick with what they see on page one of their search results, and type in a new phrase if they don't see what they're looking for.
Sky High Media therefore finds the best keywords for the client's niche, related to their products and services, which are a guarantee to help drive traffic, increase exposure, and drive profitability. The SEO firm works with small- and medium-sized businesses. These include attorneys, doctors, dentists, and specialty and trade contractors, even entrepreneurs and home business owners. Their primary criterion for working with clients is based on the client needing only a handful of sales and new customers to recoup investments and make an ROI quickly.
Being #1 in the market, Sky High Media also offers a free website audit and report, and up to 30 minutes of phone consultation to go over the report and answer questions.
Request an audit at http://www.irankfast.com/free-online-seo-audit/.
To learn more about Sky High Media, LLC, go to http://www.iRankFast.com/.
About Sky High Media:
Sky High Media is the #1 SEO firm in Colorado. It is the only firm of its kind to guarantee page-one organic placements for keywords and pages optimized within 90 days. The firm works with small businesses and entrepreneurs in Denver, Fort Collins, Colorado Springs and elsewhere throughout the United States, helping them to enrich local SEO initiatives and be visible to prospective customers.