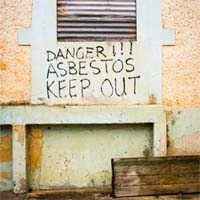 The excess risk does not decline up to several decades after cessation of exposure.
Raleigh, NC (PRWEB) August 08, 2016
New research suggests that the risk of contracting deadly malignant mesothelioma among people exposed to asbestos on the job remains high, even after the risk of lung cancer drops off. Surviving Mesothelioma has just posted an article on the new study. Click here to read it now.
Researchers from several Italian universities tracked the mortality rates among 1,977 textile workers who were known to have been heavily exposed to asbestos.
"The findings of this unique cohort provide novel data for peritoneal cancer, indicating that - as for pleural cancer - the excess risk does not decline up to several decades after cessation of exposure," writes Professor Enrico Pira, MD, PhD, with the Department of Public Health Science and Pediatrics at Turin University.
The study, published in the journal Cancer Medicine, found that the workers' risk of dying from peritoneal mesothelioma was 29% higher than normal. They had a 33% higher-the-average risk of dying from pleural mesothelioma.
"It is easy to be complacent about asbestos exposure when it happened so long again," says Alex Strauss, Managing Editor of Surviving Mesothelioma. "This study is a sobering reminder that it is important for asbestos-exposed people to continue to monitor their health and be aware of the signs of mesothelioma."
For a more detailed explanation of the findings of the Italian mesothelioma study, see Mesothelioma Risk Does Not Appear to Decline Over Time, now available on the Surviving Mesothelioma website.
Pira, E, et al, "Updated mortality study of a cohort of asbestos textile workers", July 25, 2016, Cancer Medicine, Epub ahead of print, http://onlinelibrary.wiley.com/doi/10.1002/cam4.824/full
For nearly ten years, Surviving Mesothelioma has brought readers the most important and ground-breaking news on the causes, diagnosis and treatment of mesothelioma. All Surviving Mesothelioma news is gathered and reported directly from the peer-reviewed medical literature. Written for patients and their loved ones, Surviving Mesothelioma news helps families make more informed decisions.