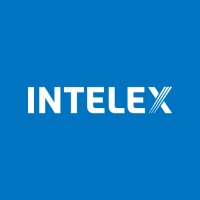 TORONTO, Canada (PRWEB) August 08, 2016
Intelex Technologies, a global leader in the development of environmental, health, safety and quality management (EHSQ) software, is presenting a webinar on Wednesday, August 10, 2016 to provide health and safety professionals, manufacturing executives, and business owners insights into the return on investment (ROI) for safety in manufacturing.
One of the biggest roadblocks safety managers face in getting their organizations to adopt Safety Management Software is building a business case. This webinar underscores the growing amount of empirical evidence which demonstrates that implementing a Safety Management Software solution not only improves an organization's safety culture and drives adoption of its safety programs, but also protects the profitability of the business. Attendees will learn how Pace Industries, a leading North American manufacturing company, implemented Intelex's Safety Management Software to drive a culture of world-class safety and realize benefits that include turning incident rates around and reducing workers' compensation costs by $1.2 million dollars.
Kenny Sandlin, Vice President of Health and Safety for Pace Industries, will share insights into how Pace tackled safety culture challenges and used real-time data to improve safety performance and deliver measurable bottom line results, including:

An 85% reduction in Incident Severity Rate
A 62% reduction in OSHA Recordable Rate
A 75% reduction in DART Rate
A 1,161 day reduction in Lost Days
WHAT: Intelex Webinar - The ROI of Safety in Manufacturing
WHEN: Wednesday August 10, 2016, 2:00-2:45 P.M. This is a live webinar followed by an interactive Q&A session. Participants will also be able to submit questions during the webinar. Following the webinar, an on-demand reply as well as PDF of the presentation will be available to registrants.
WHERE: Free Online Webinar. To register visit: http://ilx.media/2aw0QAY
WHO: Presenter: Kenny Sandlin, Pace Industries; Moderator: John Phyper, Intelex Technologies
Kenny Sandlin is Vice President of Safety & Health at Pace Industries, North America's largest full-service aluminum, zinc, and magnesium die casting company. Kenny is responsible for leadership, providing corporate oversight, technical assistance and advancing Pace's Health & Safety Management System as well as all of their Occupational Health & Safety and Wellness programs. Pace operates 12 divisions with 21 facilities and over 4000 associates.
John Phyper is SVP of Sales - Manufacturing & Resources at Intelex Technologies. John has over 25 years of experience in EHS consulting and information technology and is considered an expert on EHS management systems and EHS legislation. John has co-authored several books on these topics and lectured at the University of Toronto. His most recent book, Good to Green (John Wiley & Sons), addresses the business risks and opportunities associated with environmental issues.
About Intelex Technologies
With more than 1,000 clients and 1 million users, Intelex Technologies Inc. is a global leader in environmental, health, safety and quality (EHSQ) management software. Since 1992 its scalable, web-based platform and applications have helped clients across all industries improve business performance, mitigate organization-wide risk, and ensure sustained compliance with internationally accepted standards (e.g., ISO 9001, ISO 14001, ISO 45001 and OHSAS 18001) and regulatory requirements. Intelex is one of Canada's fastest-growing tech companies and has been named one of the country's Most Admired Corporate Cultures, Best Managed Companies, as well as one of the country's top employers by Aon Hewitt and Canada's Top 100. For more information, visit http://www.intelex.com.
###