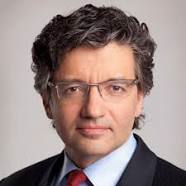 (PRWEB) August 08, 2016
A widely known Muslim-American reformer, Zuhdi Jasser, has accused U.S. President Barack Obama of "kissing up to Middle Eastern dictators, at a time when radical Islamist terrorism is running rampant worldwide."
Obama refuses to use any term equating Islam with terrorism, such as "radical Islam" or "Islamic extremism." http://abcnews.go.com/Politics/president-obama-term-radical-islam/story?id=39815449) That's because he does not want to offend U.S. allies such as Saudi Arabia – the dictatorship that regularly carries out public executions by beheading, Zuhdi Jasser, president of the American Islamic Forum for Democracy, told Borderless News Online.
Jasser's statements come at a time when terror attacks are being carried out by radical Islamists nearly every day across the globe, and recent weeks have seen scores of terrorist attacks in Orlando, France, Germany, Turkey and Iraq, just to name a few.
"(The Saudis) would become upset (if Obama used the term radical Islam), but they're not our allies. We need to re-define what it means to be allies," said Jasser, author of A Battle for the Soul of Islam, speaking of countries like Saudi Arabia and Pakistan, which he believes are bastions of radical Islam.
The root cause of Islamist terrorism, he says, is the 13th century Islam that's coming out of Saudi Arabia and other such countries with which former secretary of state Hillary Clinton has been knee-deep, he said of the Democratic candidate for president.
Saudi Arabia is a "cauldron for radical Islam," he said, noting that radical group ISIS' ideology is based on Wahhabi Islam – the draconian version of Islam that was invented by Saudi jurists, and which dictates the law of the land in Saudi Arabia. (http://www.borderlessnewsonline.com/muslim-american-reformer-blasts-hillary-for-kowtowing-to-mid-east-dictators/)