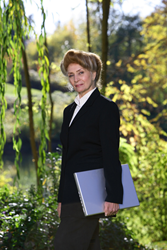 Grants Pass, OR (PRWEB) August 08, 2016
Sharon Kleyne, pioneering advocate of a new water lifestyle and founder of Bio-Logic Aqua® Research Water Life Science®, shares the world's growing concern about the polluted waters to be used during the Rio Olympics. She urges Olympic athletes, the International Olympic Committee and spectators to protect themselves from dysentery, malaria, intestinal maladies, and eye and skin diseases by using Bio-Med Wash®, the ultimate preventative choice of first responders and military personnel.
Bio-Med Wash®, a Trade Secret tissue culture grade water, is applied to the affected area as a strong micron mist; the application device is a personal, hand-held humidifier that is convenient to carry and easy to use by people of all ages.
"Scientific research over the last two years," says Kleyne, "and as recently as two days ago, prove that the open waters surrounding Rio are badly polluted. Marathon swimmers, windsurfers and sailors will all be at risk during their events as they'll be competing in the equivalent of an outdoor toilet. Fans who swim for recreation will also be in serious danger of infection and disease."
Incredibly, the Games are proceeding without a change in venue despite increasing protests from scientists and the general public, including the athletes themselves. "We are being told to keep our mouths closed when we come in contact with the water," said one competitive sailor. A swimmer said that athletes with cuts and bruises need to take extra care, wrapping the affected areas with plastic. Many swimmers are opting to encase as much of their bodies as they can in plastic swimwear. If this sounds like a disaster waiting to happen, it is. One doctor reported to The New York Times that Olympic competitors "will literally be swimming in human crap."
Competitive events will indeed take place in bodies of water filled with untreated sewage. Recent tests show that the waters are contaminated with rotaviruses and even fatal drug-resistant super-bacteria. Tests also show that Rio's Olympic beaches are contaminated at far higher levels than would close any beach in the U.S. These conditions are deplorable, yet Kleyne's Bio-Med Wash® can be a game-changer for threatened athletes and fans.
Kleyne, founder of Bio-Logic Aqua® Research Water Life Science®, also encourages athletes and fans to supplement their eyes every day with Nature's Tears® EyeMist®, a Trade Secret tissue culture grade water delivered via a personal hand-held humidifying device, which emits a pure, pH balanced, micron mist to combat dry eyes and allergies. Nature's Tears® EyeMist® is endorsed by more than 22,000 ophthalmologists and optometrists nationwide and was successfully test-marketed in more than 70,000 outlets.
Spectators around the world can only hope that world-class athletes who have trained a lifetime for this Olympics do not see their dreams go down the tubes, or their health endangered by seriously unhealthy water venues. "Let's hope we remember the Rio Olympics," says Kleyne, "for something more than a world event that was flush with rampant disease."