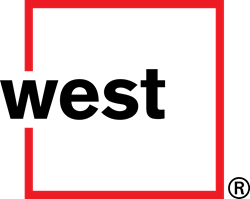 While school districts should still consult with their legal counsel to see how the FCC decision applies to them specifically, we thank the Commission for hearing school concerns and acting on them.
SCOTTS VALLEY, Calif. (PRWEB) August 08, 2016
West Corporation, a leading provider of technology-enabled communications services, today applauded Federal Communications Commission (FCC) action that grants broad exceptions for many school-related and emergency communications to parents and guardians under the Telephone Consumer Protection Act (TCPA).
The new ruling by the FCC gives schools clarification on TCPA restrictions that calls and texts can be made to mobile phones for purposes "closely related" to the mission of the school, if a parent has provided a phone number to that school. This provides schools more flexibility to communicate what might be considered non-emergency situations – such as teacher in-service days and school activities – in addition to situations covered by the existing TCPA exemption for emergency communications, without getting explicit permission from parents in advance for these calls or texts.
TCPA, which dates back to 1991, generally forbids calls made using automated dialing systems or a prerecorded voice to any telephone number assigned to a mobile phone without prior express consent (or opt-in). The FCC treats an SMS text message in the same way as a voice call. There has always been an exclusion from the prior express consent requirement for calls and texts made for "emergency purposes." But the new FCC action gives schools further leeway.
"While school districts should still consult with their legal counsel to see how the FCC decision applies to them specifically, we thank the Commission for hearing school concerns and acting on them," said Nate Brogan, senior vice president of West's Education group. "The FCC has also reiterated the importance of continuing to honor opt-outs from parents and halt calls to reassigned numbers, and the tools embedded into our SchoolMessenger solutions provide schools with advanced capabilities to manage parent consent and preferences as a best practice in communications."
Other key points from the new FCC ruling:

The long-standing "emergency purpose" exemption has been clarified to also include school "calls or messages relating to weather closures, incidents of threats and/or imminent danger to the school due to fire, dangerous persons, health risks (e.g., toxic spills), and unexcused absences."
It remains a best practice that schools regularly confirm parent/guardian contact information, with the FCC encouraging regular updates of emergency calling lists.
Schools still face risk if they are not sure if the mobile phone numbers they are calling or texting belong to parents, implying the need for schools to regularly reaffirm numbers from parents and to ensure reassigned numbers are not inappropriately contacted.
Schools must still honor opt-out requests from parents at any time, even if a parent had earlier provided a contact number.
West's Education group will host a webinar on Tuesday, August 23rd at 12pm Pacific/3pm Eastern to discuss these changes to TCPA and review the considerations for schools. School leaders can register for the free webinar at http://bit.ly/TCPAupdate.
In addition, West's Education group is developing additional materials to help schools navigate the updated regulations in its TCPA Resource Center (http://www.schoolmessenger.com/TCPA), a web-based clearinghouse of TCPA-related materials. All of the materials in the TCPA Resource Center are available free of charge to K-12 school district leadership and staff.
TCPA-related materials provided by West are not intended to and do not provide legal advice. Schools are advised to consult with their legal counsel to best understand their options under the law.
SchoolMessenger Communicate, West's flagship notification product for education, includes several tools to help districts manage opt-ins, opt-outs, and changing contact preferences of parents and others with whom schools regularly communicate.
About West's Education Group
West's Education group, part of West Corporation, is the trusted provider of SchoolMessenger solutions. Thousands of schools and other educational institutions in all 50 U.S. states and Canada depend on SchoolMessenger products and services. From notifications and websites to custom mobile apps and social media, school leaders have relied on the SchoolMessenger platform since 1999 to engage with their communities in multiple languages and on any device. To learn more about SchoolMessenger products, visit http://www.schoolmessenger.com or call 888.527.5225.