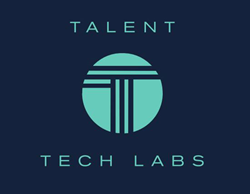 It's always interesting to see how each company develops with the resources we provide. I know this is the start of great beginnings for Hyr, Telennium & Step. -Jonathan Kestenbaum
NEW YORK, New York (PRWEB) August 10, 2016
From the beginning of July to August 1st, Talent Tech Labs (TTL), Talent Acquisition technology incubator, signed three startups specializing in: AI worker/company connections, accelerated recruitment data analysis, and a new salary discovery platform. Hyr, Talennium, and Step each plan to bring their own compelling angles to the Talent Acquisition sector through the boost of TTL's mentorship and networking process.
"I speak for the whole TTL team when I say we're thrilled to introduce three talented companies into our incubator" said Jonathan Kestenbaum, Executive Director of Talent Tech Labs. "It's always interesting to see how each company develops with the resources we provide. I know this is the start of great beginnings for Step, Hyr, and Talennium."
Where TTL is taking Hyr, Talennium & Step:
Hyr: TTL is deploying its mentors, connections and beta testers to bring this artificial intelligence program to market and expand its networks.
Talennium: TTL plans to accelerate Talennium's existing recruitment platform's offerings and garner early client acceptance to scale.
Step: The partnership will combine Step's fresh outlook on salary compensation with TTL's expertise in technologies that foster growth in the Talent Acquisition field.
About Talent Tech Labs:
Located in the heart of Manhattan, Talent Tech Labs (TTL) engages in investigation, research, validation, and acceleration of Talent Acquisition technology by fostering and connecting early stage companies with forward thinkers in the industry. Visit the website to learn more.
About Hyr:
Based in New York, Hyr connects traditional companies and workers who have an intent and a skills match to fill shifts on-demand. Whether you are a worker who needs to make extra income, today; or a company who has your worker call off sick, Hyr is here to help. Hyr's revolutionary AI technology – Hyr's recruit bot named Madison - acts as a recruiter for hourly paid shift work. Hyr's hyper-efficient model connects quality workers with companies who need them, in real time. Visit the website to learn more.
About Talennium:
Talennium, Inc. is a Charlotte, NC based technology and data analytics company focused on accelerating sales, recruiting, and operations performance. Our mission is to transform the staffing and recruiting to become more data driven. At Talennium, we firmly believe that the industry is ripe for transformation and Talennium will lead the change! Visit the website to learn more.
About Step:
Step is a new salary discovery platform that lets software engineers and product managers anonymously crowdsource their market value from NYC startups and experts. Step members receive ongoing, personalized compensation estimates and other feedback from real decision makers. Sign up takes less than one minute at Step.com. Visit the website to learn more.