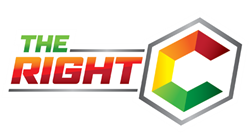 Boca Raton, Fla (PRWEB) August 09, 2016
Doctor C, a company based out of Arizona that offers the most technologically-advanced vitamin C supplement called The Right C®, announced the company was successful in forging some important new connections for the The Right C® brand when it attended the 2016 ECRM Diet, Vitamin & Sports Nutrition conference in Tampa, Florida.
This specific ECRM event gives companies in the nutritional, sports and health fields a chance to gather together and meet with some of the most influential retail buyers in their respective industries. Sales executives report outstanding performance at the event, and are very positive about their future coming out of it.
"This event provided The Right C® brand with exposure to some of the industry's heavy hitters in Walgreens, Vitamin Shoppe, Vitamin World, CVS, Cardinal Health, Jet.com, HEB, Smith Drug Company, Longs Drug Stores, and AmeriMark," said Travis Lingenfelter, CEO of Doctor C. "These connections will mean potential big new business and sales opportunities for The Right C®."
Clinical studies have indicated that The Right C® formulation provides up to 400% superior absorption over conventional vitamin C supplements. The Right C® raises plasma AA levels more rapidly and higher than other vitamin C supplements. Higher plasma levels promote more rapid increases in intracellular AA levels. Higher AA levels enable the cell to utilize AA at a higher rate in cell metabolism and provide superior anti-oxidant action in the plasma as well as in the cell. Thus, The Right C® provides superior anti-oxidant protection compared to other Vitamin C products.
The benefits of adding a technologically-advanced vitamin C supplement to one's daily life are vital – including its powerful anti-oxidant activity, its role in strengthening immune system function, and its importance in collagen production, to name only a few of the multitude of health benefits. Without vitamin C, an essential vitamin, people can develop many symptoms including dry skin, splitting hair, poor healing of wounds, nosebleeds, fatigue, joint and muscle aches, etc.
"It was extremely important to be involved in the ECRM trade show, and we're very excited about the potential opportunities for The Right C® that we have in store from it," said Travis Lingenfelter.
To find out more about The Right C®, including full clinical studies and testimonials from prominent medical doctors and veteran vitamin C researchers, visit http://www.therightCvitamin.com