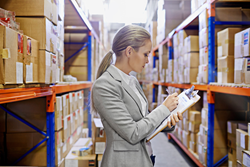 Customer service is just a day in, day out ongoing, never ending, unremitting, persevering, compassionate, type of activity. ~ Leon Gorman
Chicago, IL; Dallas, TX; Denver, CO; New York, NY; San Jose, CA (PRWEB) August 16, 2016
Global Trade Electronic Inc. (short as GTE) has been invited to attend the CTIA Super Mobility 2016 event, which will be held September 7th, 8th, 9th in Las Vegas. The largest and most influential forum for mobile innovation in the Western Hemisphere, this is an unprecedented opportunity for GTE to gain exposure to the full range of vertical markets related to the connected life. Also, GTE's representatives will share their critical knowledge which helps others succeed in the mobile marketplace.
The top 1 product they will introduce during the show is the iPhone 6s LCD replacement. There is a short time remaining before the arrival of the much anticipated iPhone 7. Obviously, the iPhone 6s's screen is the most popular and sophisticated product nowadays. The following reasons explain why Global Trade Electronic should be the destination for buying screen replacement.
Inventory
Regular inventories are beneficial for the progress of a company because inventories establish equilibrium between the stock and the quantity demanded. Global Trade Electronic is a large iPhone LCD wholesale supplier which never runs out of supply because it has a well-organized, regular inventory system. Nobody likes to wait for their products. Global Trade Electronic understands the sentiment of the customers. This is why they are working so hard to provide customer the satisfactory purchasing experience.
Best customer service
Global Trade Electronic's customer service is architecturally designed for customer's comfort. Their in-built live-chat construction offers unlimited support and care almost anytime and every time. They are not only a retail company, also are a manufacturer. Global Trade Electronic does not discriminate between individuals and large corporations. No matter if people are looking for wholesale iPhone 6s LCD or just for personal use, anyone can feel free to buy their screens with the same guarantee and confidence that they give to wholesale purchasers. A customer's satisfaction is of supreme importance, so they always research the customer feedback to provide them better service.
Strong responsibility of their work
The online customer service and transactions remain open 24 hours even on holidays. They deal with thousands of customers per week in a very professional way and always keen to listen to their problems. Global Trade Electronic's LCD screens are the highest quality LCD replacement screens on the market right now since they take test of their LCD screens 3 times before shipping to ensure the quality of their product. Their LCDs go through a rigorous quality control process with testing conducted at key intervals within the production process.
For more information, please visit https://gtescreen.com/ and https://gtelcd.com/