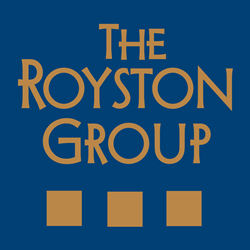 With our experience and client base we were able to locate the right buyer for this type of transaction
Los Angeles, CA (PRWEB) August 10, 2016
The Royston Group has announced the $930,000 sale of a single tenant retail building. The 7,000 square foot building, located in Ottawa, Ohio is leased on a long term basis to Advance Auto Parts. Built in 2006, the property is located near other major national retailers such as Wal-Mart, Dollar General and O'Reilly's Auto Parts.
Royston Group President Greg Cortese and Vice President Rob Sutton represented the seller in the transaction. After a lengthy marketing process a suitable buyer was selected with the condition that the lease with Advance Auto be extended . The Royston Group helped negotiate the lease extension with Advance Auto while simultaneously coordinating the sale transaction of the site. The buyer is a private real estate investor based in the Midwest and the seller is a private real estate investor based In California.
"The sale of shorter term leased investments (less than 10 years) requires a special kind of buyer. They tend to be very experienced and have larger portfolio's with tenant relationships. With our experience and client base we were able to locate the right buyer for this type of transaction." said Cortese.
Greg Cortese, President of The Royston Group and Rob Sutton, Vice President specializes in the sale of single tenant net lease properties. The Royston Group is a privately held commercial real estate investment firm, founded in 1992. The company provides services for a multitude of net lease commercial property types including office, industrial, retail and medical. The firm has completed over $2 billion in real estate sales since its inception.
http://www.theroystongroup.com