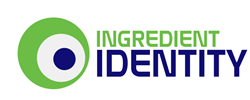 "...our Outsourced QA Solution is a no brainer..."
Santa Ana, CA (PRWEB) August 11, 2016
Ingredient Identity, a preeminent regulatory management consulting firm to the Food, Animal Feed and Dietary Supplement and Cosmetic industries announces a newly revamped and highly affordable Outsourced QA Solution for companies in need of dedicated, qualified part-time personnel.
Quality Control and Quality Assurance personnel have very unique skill sets for the industries and businesses they support, and building the right infrastructure to ensure efficient and consistent performance by them requires exceptional planning and investment by employers. Ingredient Identity has launched its Outsourced Quality Assurance (QA) Solution to be budget friendly and allow for plug-in-play remote quality program oversight to ensure day-to-day compliance of clients' quality operations. Small or virtual organizations that either lack the individuals with the appropriate level of experience or education required by the FDA, or for larger companies that routinely contract such personnel from temp agencies, Ingredient Identity's Outsourced QA Solution was designed to be resourceful, flexible and cost-efficient.
"For companies that do not have qualified personnel, or have had hiring challenges or retention issues in their Quality Department, our dedicated Outsourced QA Solution is a no brainer," said Brandon Griffin, CEO of Ingredient Identity. "Our employees that we assign to a client are trained in-house for the respective industry and business type they will be assigned to, so the learning curve minimized up start of the contract. Moreover, team members are fully supported by our other quality and regulatory experts. The service offering has a low monthly fee and term designed to allow for sufficient operational and financial planning by our clients, while remaining compliant, and more importantly, it helps them transition to staffing up in a reasonable timeframe."
A distinct advantage Ingredient Identity offers with its Outsourced QA Solution over any other consulting firms or staffing agencies who specialize in this area, is with its web-based project management system that enables real-time client access for all work output by the assigned quality and regulatory specialists. The staff and customers can interact and access information securely through remote system, which allows for increased transparency, traceability and reporting, inclusive of certain documentation control controls.
Outsourcing Quality Assurance and related quality control functions isn't new, but rather one that is often fraught with a variety of challenges due to locality, cost, skill limitations, or poorly designed quality systems. Ingredient Identity crafted its on-demand Outsourced QA Solution to address these issues in one straight forward budget-friendly offering.
"For the companies that haven't been satisfied with the incredibly expensive and/or limited selection of QA/QC candidates for their specific needs in-house, we want to hear from you," said Griffin. Unlike traditional staffing companies or consulting firms that charge a premium for rudimentary quality functions, Ingredient Identity's Outsourced QA Solution makes the most business sense hands down."
Based in Santa Ana, CA Ingredient Identity is a highly specialized regulatory management consulting firm to the Food, Animal Feed and Dietary Supplement and Cosmetic industries worldwide. The company specializes in Regulatory Consulting, Outsourced Quality Solutions, Regulatory Strategy Design & Troubleshooting, NDI and GRAS Notifications, Label Reviews, Claims Substantiations, GMP Facility Audits, Import Detention Resolution, FSMA/HARPC, FDA Warning Letters and much more. For more information on Ingredient Identity, Outsourced QA Solutions or other services, email: info(at)ingredientidentity(dot)com