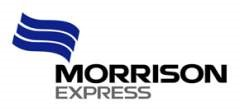 El Segundo, CA (PRWEB) August 09, 2016
Morrison Express, a leading, global logistics, transportation and supply chain management provider, announced the official launch of its completely redesigned website. The fresh design will provide a more engaging and user-friendly experience for its global clients and visitors.
"When building the new site, we focused on delivering the most optimal message and design to communicate Morrison's value-driven and solutions-oriented approach for the clients we serve," said Chris Chespak, Director of Marketing for Morrison Express. "We are excited to share how our services are delivering value to our clients by meeting their ever-changing needs," he added.
Eric Lou, Vice President, Corporate Development, also added, "our new site is designed to offer a user experience with improved navigation and functionality throughout. Key areas of mention include our transportation, logistics, and supply chain management services, vertical market expertise, and case studies highlighting the value we have delivered to our clients."
To visit the new site and for more information on Morrison Express products and services, go to http://www.morrisonexpress.com.
About Morrison Express:
Since its founding in 1972, Morrison Express Corporation has continued to expand into a worldwide freight forwarding, logistics and supply chain management leader, seeking to foster long-term relationships with our valued clients. With a network of more than 300 company and agent offices across five continents, the Morrison Team strives to provide our clients with exceptional service and know-how critical to building competitive advantage to help them succeed in today's challenging business environment. Morrison Express delivers value to our clients with The Power to Move and The Passion to Deliver.
Morrison Express Media Contact:
Chris Chespak
Director of Marketing
+1 310.322.8999