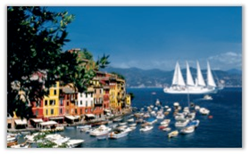 "The elegant sailing and all-suite yachts of Windstar can be found in the classic and quaint harbors across Europe from the Baltic to the Adriatic and many stops in between," noted John Delaney, president of Windstar Cruises.
Seattle, WA (PRWEB) August 09, 2016
Boutique cruise line Windstar Cruises is preparing for a remarkable Europe sailing season in 2017, with 22 unique itineraries being offered between May and November on 120 plus cruises including two brand new itineraries focusing on the trendy destinations of Croatia, Slovenia, and Montenegro. Windstar is also doubling capacity on its popular Around Iceland cruises that sail roundtrip from Reykjavik, Iceland.
"The elegant sailing and all-suite yachts of Windstar can be found in the classic and quaint harbors across Europe from the Baltic to the Adriatic and many stops in between," noted John Delaney, president of Windstar Cruises. "Discovering destinations the Windstar way means visiting local markets with the yachts' executive chefs; staying in port longer – often with an overnight, in places like Bordeaux and St. Petersburg; and indulging in over-the top complimentary local events that provide guests a fusion of culture, cuisine and entertainment to overwhelm the senses and create a cultural encounter not soon forgotten."
Two New European Itineraries feature the Charms of Croatia in 2017:
Quintessential Croatia – A new eight-day sailing aboard Wind Star provides four summer departure dates and several new port calls for Windstar, cruising roundtrip from Venice. Guests will see fairy tale castles and enchanting medieval villages in style while sailing on azure waters. The timeless magic of Venice, surreal rainbow colors of Plitvice Lakes National Park, and Dubrovnik's incomparable city walls and Old Town are just a few of the highlights on the new voyage. Visits to the remarkable ports of Opatija, Korcula, and Zadar in Croatia, as well as Piran in Slovenia, make this a stand-out Adriatic adventure best experienced by Windstar yacht.
Marvels of the Croatian Coast & Greece – Two new 12-day cruise departures sail on a Venice to Athens adventure aboard Wind Star. The voyage is a tour-de-force of UNESCO World Heritage Sites, with access to 11 on a single cruise – a Windstar record. In addition to history and stunning views, like Kotor's incredible fjord-like bay, the itinerary is a feast for the senses with Italian pasta, Croatian seafood, and mezze delights from Greece.
A round-up of other popular itineraries sailing across Europe include:
Venetian Passageways – The eight- or nine-day sailing from Athens to Venice, or reverse, on Star Breeze or Star Legend, sets sail on seven different dates in 2017. Guests can enjoy all the wonders of Venice, the Queen of the Adriatic, as their Windstar yacht overnights in the magical city on a voyage that takes guests along the ancient trade routes through the narrow Corinth Canal, to the ancient oracle of Delphi, and into the stunning fjords of Montenegro.
Glitter & Glam of the Rivieras – The seven- or nine-day sailing from Barcelona to Rome, or reverse, on Wind Surf, Star Legend, Star Breeze, or Star Pride is available on 12 different dates in 2017, bringing guests to the casinos and castles of Monaco and the shops and celebrity sightings of Cannes. Scenic cruising around the French and Italian Rivieras on a beautiful ship that feels like a private yacht is the perfect example of why Windstar is the best way to access chic European ports. While in Portofino, lucky Windstar guests enjoy a delightful guided tour of 3rd century Villa Durazzo, a local chef pesto-making demonstration, and delicious local food.
Islands of the West Med – The six- or seven-day journey from Barcelona to Rome, or reverse, on Star Legend, Wind Star, or Star Pride is available on six unique dates in 2017, with three Mediterranean jewels – Italy, France, and Spain – in one indulgent voyage. With stops in Elba, Corsica, and Sardinia, the itinerary is a perfect mix of vibrant cities and breathtaking islands, with opportunities to walk the labyrinth of narrow streets in Old Town Bonifacio, see Neptune's Grotto in Alghero, and tour Gaudí's renowned La Sagrada Familia in Barcelona, one of the city's many World Heritage Sites.
Spanish Serenade – The eight-day voyage from Lisbon to Barcelona, or reverse, on Star Legend, Star Breeze, or Star Pride beckons guests on 12 different dates in 2017. With golden beaches, passionate flamenco, magnificent Moorish architecture, and mouthwatering tapas, the itinerary features the best of Spain and Portugal with a stop in Gibraltar, where Europe comes its closest to Africa. Highlights of this journey include visiting Granada's Moorish-influenced Alhambra Palace and breathtaking Generalife Gardens – both UNESCO World Heritage Sites, exploring Pablo Picasso's hometown of Málaga and seeing his art at the museum, and visiting with the apes of Gibraltar.
Treasures of the Greek Isles – The seven-day sailing from Athens to Athens aboard Star Pride or Wind Star traverses one of the most storied regions of the world on 14 different sailing dates, cruising the azure waters of the Aegean Sea and stopping in the small hidden ports of Nafplio, Monemvasia, and Patmos, and the legendary islands of Santorini and Mykonos. The stunning complimentary Private Event features dinner at the Celsus Library (after hours and the tourists have long gone) in the ancient city of Ephesus.
Baltic Delights – The 10-day sailing from Stockholm to Copenhagen, or reverse, on Wind Surf has four dates to choose from in 2017, somehow squeezing in seven magical countries and eight delightful cities as guests travel through the Baltic's most fascinating cultures and breathtaking scenery. Perhaps the most spectacular is an overnight stay St. Petersburg, with ample time to savor more of the imperial city's wonders. Guests also enjoy an exclusive early visit to the Hermitage, one hour before it opens to the public.
Gaelic Explorers – The eight-day voyage from Dublin to Edinburgh, or reverse, on Star Pride or Wind Surf, sets sail on six different dates in 2017. From the pubs of Dublin to the castles of Edinburgh, Windstar guides guests through the hills and highlands, idyllic islands, and lyrical landscapes, topping off the experience with a Private Event not-to-be-missed in a traditional military and musical ceremony at Fort George.
Scandinavian Tapestry – The 11-day journey from Edinburgh to Stockholm, or reverse, on Wind Surf is available twice in 2017, accessing the full mosaic of Scandinavia in one spectacular journey where captivating capitals and quiet country lanes invite exploration. Between visits to Berlin's historical landmarks like the Brandenburg Gate and Checkpoint Charlie to viewing The Scream and works by Edvard Munch in Oslo, the itinerary is an array of medieval and modern history and culture. Of special note is an overnight stay in Copenhagen, giving guests full access to the storybook charm of the city, from "Hamlet's Castle" to the Little Mermaid to Tivoli Gardens at night.
Lands of the Midnight Sun – New in 2016, the 11-day sailing from Reykjavik to Dublin (or Edinburgh), or reverse, aboard Star Legend or Star Pride is offered four times in 2017, cruising under the Midnight Sun to sparkling Norwegian fjords, steaming Icelandic geysers, ancient Scottish standing stones, and the bucolic Faroe Islands.
Classic Italy & Dalmatian Coast– The eight-day sailing from Rome to Venice, or reverse on Wind Surf, Star Breeze, Star Pride, or Star Legend on a choice of 16 dates accesses the glittering fountains of Rome and the breathtaking Amalfi and Dalmatian Coasts.
Grand Prix of Monaco – The seven-day Rome to Rome sailing departing on May 23, 2017, aboard Star Breeze gives guests a front-row experience to the world's most acclaimed racing event in stunning Monte Carlo, where an overnight stay allows plenty of time for cocktails and dinner.
Morocco & the Canary Islands – The eight-day sailing from Lisbon to Santa Cruz de Tenerife, or reverse, aboard Wind Surf, Star Breeze, or Star Pride, operates on three different dates in 2017, bringing guests both the dazzle of the Kasbah and the tropical serenity of the Canary Islands, as well as a hefty dose of Spanish culture and cuisine.
Riviera Enchantment – The seven-day Rome to Rome journey aboard Wind Surf is available just once in 2017 on May 25, boasting an overnight stay in glittering Monte Carlo, perfect for guests trying their luck at the Grand Casino.
Around Iceland – Also new in 2016 and already a guest favorite, the seven-day itinerary to and from Reykjavik (roundtrip) aboard Star Legend or Star Pride, is available on seven different dates in 2017, going far beyond the tourist hotspots to remote fjords, raging waterfalls, and small fishing villages.
Cuisines & Cultures of Spain, Portugal, & France – The 10-day journey from Lisbon to Dublin, or reverse, on Star Legend happens twice in 2017, treating palates to Europe's best seafood in Spain's Galicia region, sweet port in Porto, cognac in La Rochelle, and world-famous wines in Bordeaux, where the yacht overnights allowing ample time for a late dinner and more wine in the UNESCO World Heritage city.
Additional European 2017 Windstar itineraries include:

Best of Europe's West Coast
Treasures of Southern Spain & Morocco
Sicilian Splendors
Enchanting Greece & Amalfi Coast
Ocean Crossings
Yacht Style Cruising Highlights Small Ports & Immersive Destination Experiences:
Small ship cruise innovator Windstar Cruises operates a fleet of six yachts sailing internationally to more than 150 ports of call — three new-to-brand, all-suite yachts, including Star Breeze, Star Pride, and Star Legend carrying 212 guests, as well as Windstar's classic sailing yachts Wind Surf with 310-guests, and Wind Star and Wind Spirit carrying 148 guests. Windstar provides a casual yet elegant approach to cruising with stops in smaller harbors, cultural immersion with complimentary Destination Discovery shore events, as well as local musicians and dance performances. Exemplary personalized service by attentive ship staff combine to generate an unmatched vacation experience for guests.
Early Booking Savings on Europe 2017 cruises is available now. For additional information, including daily itinerary highlights, special offers, and product information, contact a travel professional or Windstar Cruises by phone at 877-958-7718, or visit http://www.windstarcruises.com.
###
Editor's Note: Images may be downloaded here: https://windstarcruises.webdamdb.com/bp/#/assets
Follow the Windstar yachts:
Windstar Cruises operates a six-ship fleet of small boutique sailing and all-suite yachts visiting 150 ports throughout Northern Europe, the Mediterranean, the Caribbean, Costa Rica, the Panama Canal, and sailing year-round in Tahiti and the South Pacific. The boutique cruise ships are known for an intimate yacht-style experience, unique itineraries and exclusive access to the world's best small ports and hidden harbors. Windstar's fleet is the market leader in boutique small ship cruising with a total of 1,242 passenger berths. All ships in the fleet have recently undergone multi-million dollar transformations to embody casually elegant yacht travel. The all-suite yachts Star Breeze, Star Legend and Star Pride serve 212 guests in all-suite accommodations; while sailing yachts Wind Spirit and Wind Star sail with up to 148 guests, and Wind Surf serves 310 guests. The yachts cruise to 50 nations worldwide. Windstar Cruises is a part of Xanterra Parks & Resorts®, known for "Legendary Hospitality with a Softer Footprint." Xanterra's entities also include lodges, restaurants, tours and activities in national and state parks, as well as resorts, railway and tour companies.
###