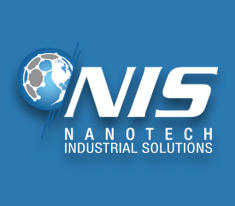 (PRWEB) August 15, 2016
Nanotech Industrial Solutions [NIS], the leading manufacturer of nanotechnology is proud to announce the launch of their online store: nanolubusa.com. NIS, which prides itself on it's cutting-edge technology, now brings their patented products to the retail market.
"These products need to be in everyone's hands and with the launch of this brand new, mobile friendly site its never been easier to buy one of our products," says Tim Walsh, Marketing Manager at NIS.
This is part of NIS's new retail oriented plan to bring their patented nanotechnology to the end user. Simply choose the product that suites your vehicle's engine (4-Cylinder, 6-Cylinder, 8-Cylinder or Diesel) and click the purchase button on the site to harness the amazing benefits that this technology has to offer. From actually healing your vehicles engine to increasing gas mileage, these bottles can instantly start saving customers money. Simply open the bottle and pour into your existing oil.That's it.
"It's important for us to grow and adapt to today's needs and having this great, all-new site is extremely crucial." mentions Todd Cawley VP of Sales and Marketing for NIS.
To learn more about the new online store, their technology, or to see how it takes less than 30 seconds to protect your vehicle, visit http://www.nanolubusa.com or contact sales(at)nisusacorp(dot)com.
About Nanotech Industrial Solutions Inc.
Nanotech Industrial Solutions is the manufacturer of NanoLub®, an innovative nano lubricant based on inorganic particles of fullerene-like tungsten disulfide. These revolutionary particles were first developed in 1992 by Prof. Reshef Tenne at the Weizmann Institute of Science. The technology is exclusively licensed to Nanotech Industrial Solutions for commercialization Worldwide. NIS has attracted the best minds in the fields of nano technology, chemistry, and various targeted industry applications like lubricating oils, greases, coatings, metal working fluids, polymers and composites. NIS's global corporate office, commercialization R&D lab, manufacturing, blending and packaging facilities are located in Avenel, NJ.