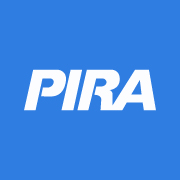 Crude prices fell in July, as Western Canadian oil sands production recovered from recent wildfires.
New York, NY (PRWEB) August 09, 2016
NYC-based PIRA Energy Group reports that North American crude prices fall as Canadian production returns. In the U.S., commercial stock build moderates, but still builds. In Japan, crude runs rose, imports stayed high and stocks built. Specifically, PIRA's analysis of the oil market fundamentals has revealed the following:
North American Crude Prices Fall as Canadian Production Returns
Crude prices fell in July, as Western Canadian oil sands production recovered from recent wildfires. Stocks rebuilt in Canada, weakening differentials for Bakken and Rockies, as well as Canadian grades. Cushing stocks were unchanged in July, but a small draw is likely for August, as overall U.S. crude stocks decline sharply.
PIRA Pares Its Projected LNG Deliveries to Europe
Attempts to support spot price will be on two fronts: lower production ramp ups and finding new non-European pockets of demand (i.e. India), even if it means lower netbacks. Among the larger producers and portfolio marketers, the logic goes that it's better to make less money off a few cargoes than demonstrably damage the benchmark for all cargoes. As such, PIRA adjusted the LNG volumes we've projected would land on European shores.
Unit 4 of Eggborough Back Online, but U.K. Market Still Tight; Other Coal Plants Unlikely to Follow
The U.K. supply picture for the upcoming winter remains very fluid, with Eggborough Power Ltd announcing this week that its unit 4 coal plant (495 MW) will be available again in the wholesale market over the winter 2016/17, starting from September 16. This announcement comes a few months after the signature of a Supplemental Balancing Reserve (SBR) contract with National Grid for the provision of 681 MW of de-rated capacity from units 1 and 2 during the coming winter. The additional capacity that we potentially see coming back for winter 2016/17 is only the remaining unit at Eggborough. As for the other coal plants currently closed, we see the decision to come back online technically much more difficult to implement.
Coal Pricing Shifts Lower on Turkish Import Risk
The coal market lost significant ground this week, with the three major forward curves shedding between $4.00/mt-$6.00/mt along the curve. The headline development of the week was the announcement that Turkey will be adding a $15/mt tax on imported thermal coal for power generation. Before this announcement, Turkey's imports had been one of the sole remaining sources of potential growth on the demand side in the Atlantic. The process of rebalancing for the coal market will continue, particularly as the outlook for Chinese import demand remains bullish. However, limitations on import demand such as what was announced in Turkey this week limit the upside for pricing, although our bullish expectations on oil pricing will drag the market higher as production costs escalate.
U.S. LPG Prices Slightly Up, Ethane Prices Fall
Mt. Belvieu LPG prices followed broader energy markets by changing little. September propane at the market center eased by 0.1% despite a very weak inventory build, which pushed stocks back into deficit vs. the year prior. Meanwhile, butane futures gained 1.3% to the settle above 61¢/gal as markets anticipate higher blending demand next season. Prompt August ethane prices plunged as the EIA reported another huge increase in production in June and a substantial inventory increase.
U.S. Ethanol Prices Tumbled the Week Ending July 29
Manufacturing margins also declined. RIN prices decreased after soaring 30% since May.
Disappointment on the Horizon?
The August WASDE could very well put in the high for corn yields as the euphoria around the 2016 crop peaks due to crop conditions. The December 2016/December 2017 corn spread traded down to -40 Thursday suggesting the market may even be looking at a 172 yield come next Friday, while PIRA is looking for a 170-171 number for the report.
Solid U.S. Job Growth; Bank of Japan Apparently at Fork in the Road
This week's U.S. July activity data (such as nonfarm payrolls and the ISM manufacturing index) suggested that the pace of economic growth will pick up in the second half of 2016. While wage growth has accelerated, it is not expected to impact the Fed policy outlook. The Bank of England delivered an easing package that went far beyond market expectations. Japan delivered a one-two punch of fiscal and monetary easing, but the Bank of Japan muddled its message about the upcoming policy action. A directional correlation between China's manufacturing confidence and Brazil's industrial production has continued to hold.
Commercial U.S. Stock Build Moderates, But Still Build
Overall stocks built 2.1 million barrels this past week with crude inventories building 1.4 million barrels but gasoline stocks declining 3.3 million barrels. This should be the last of the crude stock builds with offshore floating inventories relatively depleted thereby resulting in lower imports and a forecast 3.6 million-barrel stock decline in next week's data. Cushing crude stocks fell 1.1 million barrels this past week and should decline another 0.5 million barrels in next week's EIA report. Another gasoline stock decline is forecast for next week, albeit more moderate than this past week, while distillate stocks build just slightly.
Supply-side Perks Back-Up for Late Summer
Thursday's 6 BCF U.S. storage pull was extremely rare — the last such cooling season event occurred a decade ago — driven by record-breaking gas power burn. Yet, barring a few transient spikes, NYMEX Henry Hub (HH) futures trading was relatively ambivalent. Part of this trepidation stems from looming shoulder season fundamentals that will weigh on gas burn for electric generation (EG). However, renewed production resiliency — until recently masked by transitory disruptions — may be even more influential in threatening balances in the weeks ahead.
S&P 500 Hits New Record
The S&P 500 moved to another record high, though the Russell 2000 remained well short of its record high. Volatility moved lower, while high yield debt and emerging market debt indices generally moved higher in price. The UK long bond yield moved lower as the Bank of England lowered their overnight policy rate 25 basis points.
Production Increased to over 1 Million Barrels Per Day, for the Sixth Time in Nine Weeks
Inventories built to 20.6 million barrels the week ending July 29. About 10.6 million gallons of ethanol were imported. The production of ethanol blended gasoline increased to 9,439 MB/D the third highest on record.
August WASDE on Tap
Heading into the August WASDE this week there seems to be an inordinate amount of discussion around setting the lows "earlier than normal" this year. A lot of the discussion seems to center on reports from scouting farmers that this year's corn crop is "good, but not great" and that it's not as good as it looks from the road. More and more crop tours seemed to confirm these concerns last week, but the markets are "stuck" as the methodology employed by NASS for their August yield estimate solely counts stalks, which should not be an issue in any area with the exception of southern Minnesota and possibly far northern Iowa due to frost.
Japanese Crude Runs Rose, Imports Stayed High and Stocks Built
Crude runs rose 146 MB/D on the week, reflecting the restart of capacity previously in maintenance. Crude imports stayed sufficiently high to build crude stocks 0.77 MMBbls. Finished product stocks drew 0.57 MMBbls. Refining margins are poor and getting worse, which will prompt further discretionary run cuts that will ultimately tighten the market.
Production of Delays Ramping Up
It's probably safe to say that there really isn't anything else left to delay this year with the exception of Australia Pacific LNG train 2, which PIRA has in its short term balance for October. The question then becomes should we should expect a similar number of delays in start-ups among the 12-odd trains on the books for 2017? The answer at this point is a firm maybe, as we have some evidence to suggest that this year's flawed timing will be duplicated. One area where delays are mounting are on future projects. The rate of announcements delaying FIDs for the next generation of liquefaction is gathering force, as it becomes abundantly clear to even the most optimistic of project backers that lower oil prices are set to be a longer term feature of the market.
Global Equities Broadly Higher
Global equities were broadly higher on the week. In the U.S., the growth indicator outperformed the defensive indicator as many of the growth sensitive sectors posted good gains. Banking and technology led the way higher, while utilities declined and underperformed. The international sectors performed even better than the U.S., and were led by Latin America, China, and emerging Asia. Europe fell back.
Private Operators Driving Rig Count Higher
Over 70% of the gains in the rig count since May lows has been driven by private operators. Of these private rig additions, nearly 90% has come from operators that had been recently inactive. Many operators dropped to 0 rigs in the first quarter as WTI prices averaged $33/Bbl. As prices recovered, these operators have returned from 0 to 1 rig programs and they have been the primary driver of higher rigs. Now that a significant number of private operators have returned, PIRA thinks it is likely that gains in the rig count will slow.
Pakistan Won't Raise Gas Prices After All
The federal government has decided against raising the tariffs of petroleum related products despite Oil and Gas Regulatory Authority's (OGRA) recommendation to raise prices, Finance Minister Ishaq Dar has said. Speaking to reporters in Islamabad, Finance Minister Ishaq Dar said that OGRA's summary was rejected after Prime Minister Nawaz Sharif directed not to raise the prices. He said that the current petroleum prices would remain unchanged until at least August 31, 2016.
May 2016 U.S. Domestic Crude Supply Unchanged, Decline Rate Lessens, Should Accelerate in June
EIA recently released their May oil balances. Domestic crude supply, which is domestic crude production plus the balancing item, was unchanged month-on-month and the year-on-year decline rate slowed from about 900 MB/D to 550 MB/D. Looking to June, based on PIRA's adjusted weekly data through July 22nd, domestic crude supply for June is estimated to have declined by 155 MB/D, month-on-month and the year-on-year decline rate has reaccelerated back to 735 MB/D.
The information above is part of PIRA Energy Group's weekly Energy Market Recap - which alerts readers to PIRA's current analysis of energy markets around the world as well as the key economic and political factors driving those markets. To read PIRA's Market Recap first, subscribe to PIRA Perspectives here.
Click here for additional information on PIRA's global energy commodity market research services.
CONTACT:
PIRA Energy Group
3 Park Avenue, 26th Floor
New York, NY 10016
212-686-6808
sales(at)pira(dot)com