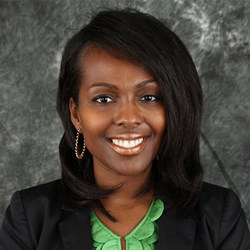 San Francisco (PRWEB) August 11, 2016
Adding to the stellar speaker lineup at this year's InfluenceHR event, The Starr Conspiracy has announced that Sodexo Benefits & Rewards Services CEO Mia Mends will be the industry keynote speaker. She joins business keynote speaker Dan Lyons, celebrated author of Disrupted, and celebrity keynote speaker Thomas Middleditch, star of the hit HBO series "Silicon Valley."
InfluenceHR is Oct. 3–4 in Chicago, immediately preceding, and in partnership with, the HR Technology® Conference & Exposition.
To register for InfluenceHR and take advantage of our special summer discount rate, visit http://www.influencehr.com/.
Recently named to the inaugural UPstanding 100 Executive Power List, Mends serves on Sodexo's North America Regional Leadership Committee. She leads the strategic evolution and growth of the business, with a focus on delivering outcomes-based employee engagement solutions through recognition and well-being programs and platforms. Mends has also founded her own nonprofit, Seven Sisters to Sisters, and served on the boards of the Education Foundation of Harris County and the Executive Committee of the Harvard Business School Global Alumni Association.
"With her rich experience in the field, Mends joins a rock-star-like lineup of speakers who will give InfluenceHR attendees an insightful mix of views on the industry today. We aim for this event to be just as entertaining as it is informative, and our impressive assembly of keynote speakers is sure to trigger some thought-provoking discussion on human capital management," says Bret Starr, CEO, founder, and partner of The Starr Conspiracy.
InfluenceHR is the only industry event that brings together experts, analysts, marketers, and HR buyers to make sense of the rapidly changing HR technology and services market. It's the single best source for identifying future trends and leaders in the HR technology space — a not-to-miss event for any HR tech executive.
The Starr Conspiracy will announce additional speakers on a weekly basis.
Tickets for InfluenceHR 2016 are currently available at the summer discount price of $899. This discount will end soon.
Visit http://www.influencehr.com/ to learn more about the event and to purchase your tickets before they sell out. Tickets are limited and are available on a first come, first served basis.
Note: We deeply regret that some people are unable to attend due to a scheduling conflict with religious holidays. We plan to capture all the content and make it available for free as quickly as possible following the event.
About The Starr Conspiracy
The Starr Conspiracy embraces the humanity in business to build brands that have emotional resonance. More than a global business-to-business marketing agency, we're a movement. We're changing the way technology companies view themselves, their customers, and the world. Unlike conventional agencies, we fuse advertising, technology, and advisory services in completely new ways — ways that defy categorization and challenge the old-school agency structure.