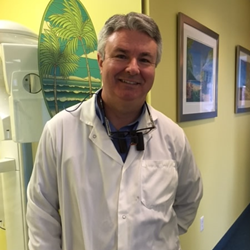 Cortland, OH (PRWEB) August 09, 2016
New patients with receding gums are now invited to receive the Chao Pinhole® Surgical Technique (PST™) from Dr. Joseph D. Bedich, with or without a referral. Dr. Bedich, a respected Ohio dentist, is proud to offer this minimally-invasive alternative to traditional surgical treatments for gum recession in Cortland, OH. Patients who are interested in scalpel-free and suture-free gum recession treatments are encouraged to meet with Dr. Bedich to discuss the benefits of PST™.
Traditional treatment for receding gums is the gum grafting procedure. During this method, healthy tissue from the patient's palate is removed and grafted into the receded area with the help of sutures. The Chao Pinhole® Surgical Technique helps eliminate some of the discomfort and inconvenience associated with traditional treatment methods including a shorter recovery time. This minimally-invasive treatment for gum recession is completed without the use of sutures or scalpel incisions during a short procedure.
Dr. Bedich performs PST™ by first locating the site of recession, then creating a small hole in the gums above the receding tissue. Once the hole has been made, Dr. Bedich then glides a specialized instrument into the hole and gently releases the connection between the gum tissue and the teeth. The gum tissue is then adjusted to cover a greater surface area of the tooth. Patients experience minimal post-operative discomfort, and complications such as bleeding and swelling are minimized due to the gentle nature of the procedure. PST™ has been shown to provide long-term results and relief for patients with gum recession symptoms.
Dr. Bedich extends an invitation to new patients with receding gums to visit his practice for a Chao Pinhole® Surgical Technique consultation. Patients who wish to experience safe, effective and minimally-invasive procedures for gum recession in Cortland, OH can schedule an appointment with Dr. Bedich by calling 330-615-1598.
About the Doctor
Dr. Joseph D. Bedich is a general dentist in Cortland, OH offering personalized dental care to patients. Dr. Bedich understands the importance of learning the most cutting-edge techniques, which is why he has taken over 2,000 hours of continuing education in a wide variety of services including sedation, implant dentistry, sleep apnea, cosmetic dentistry and head and neck pain management. To learn more about Dr. Bedich or the services he offers, visit his website at http://www.adazzlingsmile.com or call his office at (330) 615-1598 to schedule an appointment.