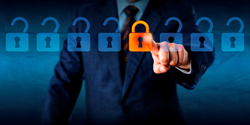 67.3% of IT professionals rank encryption as the number one way to prevent information leaks.
(PRWEB) August 10, 2016
Organizations that are required to control the privacy and reliability of data dedicate significant resources to implementing data control best practices, including capital and operational expenditures in their information technology practices. There is often a tradeoff made between the financial needs of the business and the lengths to which organizations will go to ensure compliance. As regulations evolve and regulated data proliferates inside the organization, encryption is one of the best and most economical ways to combat the increasingly advanced techniques hackers use to breach organizations.
To learn more about how encryption enhances security and helps reduce the cost of complying with a spectrum of local, national, and international regulations, download Prime Factors' latest white paper "Reducing the Cost of Regulatory Compliance with Encryption" by clicking here.
About Prime Factors, http://www.primefactors.com
Prime Factors has focused solely on the cryptographic needs of data centers for over thirty years. It creates solutions that make information security professionals' jobs easier while anticipating the market's next data security challenges. Prime Factors' encryption, tokenization, and key management products reflect those decades of experience, ensuring that their cryptographic integrity is fully complemented by simplified integration interfaces that reduce development cost and time-to-market. Customers can align a solution to their specific data protection goals, address regulatory compliance, and implement in less time than alternatives.