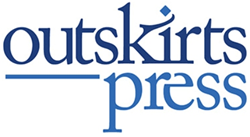 During the week of August 8th, authors will receive a special discount on the Outskirts Press Ultimate package.
Denver, CO (PRWEB) August 09, 2016
Outskirts Press, the #1-rated self-publishing company according to Top Consumer Reviews, has announced that its long-anticipated new website is available for all new authors. The company has also publicized an introductory offer this week for authors who are looking for an affordable full-service plan: $250 off its Ultimate Package.
The Ultimate Package is the answer for the author who wants it all – formatting, eye-catching cover, distribution – at a price they can afford. By getting down to basics, this allows the author to pick and choose other options that they might want without committing to options that they don't need. As with all of packages at Outskirts Press, a team of professionals will be dedicated to the author from the beginning to the end of their project.
This package includes:

Thirty-one Trim Size and Format Choices
Unlimited Wholesale Printing, Fulfillment, and Distribution (via Amazon, Barnes & Noble, Baker & Taylor, Bertram and others)
Customizable Cover
Press Release
Ten free Author Copies
This introductory offer allows Outskirts Press to provide the author with an enjoyable publishing experience while also helping them to achieve their personal and professional goals at a reasonable price.
For more information about Outskirts Press' Ultimate Package, visit http://rwd.outskirtspress.com/options/16408_ultimate_billing_store.html
About Outskirts Press, Inc.: Outskirts Press helps authors develop and publish high-quality books by offering exceptional design, printing, publishing, distribution, and book marketing services. Top Consumer Reviews ranks Outskirts Press #1 because they are passionate about delivering outstanding customer service, affordable pricing, industry-leading royalties, and a team of hands-on, US-based publishing experts. At http://www.outskirtspress.com you can publish your book, your way, today
# # #
Outskirts Press, Inc., 10940 S. Parker Rd - 515, Parker, Colorado 80134
http://outskirtspress.com 1-888-OP-BOOKS