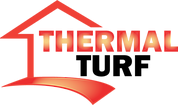 Woodbridge, VA (PRWEB) August 10, 2016
Thermal Turf, Inc. is proud to introduce its new product, Thermal Turf®, a revolutionary innovation designed for easy and effective snow removal. Thermal Turf® is unlike any other products in the market today because it can be installed in hours, not days, and no excavation is required, making it an affordable solution for homeowners tired of shoveling snow in the wintertime.
Thermal Turf uses heated wire to apply heat to the turf. This is controlled by a state-of-the-art, high tech control box, and it can be powered up at any time, so energy isn't wasted when it's not needed. The control box can be managed by a downloadable mobile app, allowing users to turn on and off the turf from any location. The turf can be permanently sealed or embedded onto the driveway, so there is no ongoing maintenance or upkeep available. Once Thermal Turf® is applied, a homeowner doesn't have to worry about snowfall as snow and ice cannot accumulate once the turf is heated.
Homeowners looking for an easy and affordable way to manage snow and ice in the winter months should take a look at Thermal Turf®. Thermal Turf, Inc. is currently offering free estimates to provide homeowners with a better understanding of how the product works and what benefits they might experience by installing the turf. For more information or to schedule a consultation, please visit http://www.thermalturf.com today.
About Thermal Turf:
Thermal Turf is an innovative product that is applied directly to your driveway that prevents the accumulation of snow and ice. This can help to reduce accidents and other adverse consequences associated with snow fall buildup. In addition to that, it can help increase the value of your home as well. You can download a phone app, which will allow you to turn on your Thermal Turf from any location. Learn more about Thermal Turf by visiting http://www.thermalturf.com today!