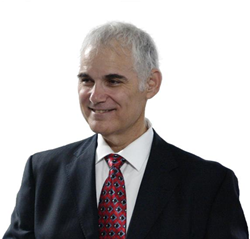 These meetings are great ways for us to reach out with other people and find those who are interested in Real Estate IRA investing.
Greenville, SC (PRWEB) August 10, 2016
The monthly meeting of Upstate CREIA (Carolina Real Estate Investors Association) takes place on the third Monday of the month, landing August's meeting on Monday the 15th. This month, Traci Murdock—Vice President of Compliance at American IRA—will be in attendance.
"This will be a great opportunity to talk to some like-minded people about real estate IRA strategy, and real estate investing in general," said Jim Hitt, CEO of American IRA. "Traci is one of the people who best knows the ins and outs of using a Real Estate IRA in a market like North Carolina's."
The meeting doesn't solely focus on Real Estate IRA investing. It also includes information about flipping houses, investing for passive rental income, rehabilitating houses, or buying up rentals. The event advertises itself as a way to get familiar with these topics while meeting like-minded individuals in the local real estate market.
This month, the meeting is taking place at the Embassy Suites on Verdae Blvd. in Greenville, S.C. The meeting officially starts at 7 p.m., but there will be an added hour beginning at 6 p.m. for networking and coffee. The meeting is expected to last until 9:00 p.m.
"These meetings are great ways for us to reach out with other people and find those who are interested in real estate investing," said Jim Hitt. "And for those who are just going for the first time, it's always great to meet other people who had the same good ideas you had. It's not only a way to learn, but it's a way to see that there are experts out there who really know the market well and can share that knowledge and experience with you."
About American IRA, LLC:
Click here to claim one of our 7 Self-Directed IRA guide(s).
American IRA is committed to providing every client with gold-level service, regardless of account size. Experience their expertise through their certified IRA services professionals. Enjoy the value with one low annual fee of $285 with unlimited assets and unlimited account values. American IRA clients love the benefit of no charge for "All Cash" accounts. The performance of the American IRA staff is unmatched, with quick and efficient processing within 48 hours.
American IRA services thousands of clients and has over $300 million in assets under administration.
American IRA was built by investors for investors, and brings their successful investment experience to the table, providing excellent educational material showing the public that their Self-Directed IRA account can invest in a variety of assets such as real estate, private lending, limited liability companies, precious metals and much more.
American IRA is conveniently located in Asheville, NC and Charlotte, NC, and serves clients nationwide.