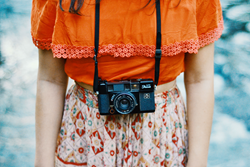 Our collection is a collaboration of art and industry
(PRWEB) August 12, 2016
As spring ends, giving colorful life to the plants and flowers, and summer continues to warm things up, people transition to the popular summer fashions, incorporating cooler clothing like shorts and tanks. One of the more popular trends that often reoccur during the summer is vibrant colors, in both clothing and jewelry. The warmth of summer is the best time to embrace pastels and multicolor jewelry for this reason.
As popular fashion magazines like Vogue and Glamour continue to feature starlets and musicians wearing the Avant guard style of dress, some companies are already adapting to the shifting gears of the retail fashion industry.
One company that has taken the initiative to expand their collection of vibrant multicolor jewelry is coming out ahead of the crowd this season. SilverTribe.com, a prominent online jewelry store, is a company that works with artists to provide the general public with uniquely handcrafted jewelry made by talented Native American and Southwest artists. To usher in the clothing industry moving towards a more colorful summer selection, SilverTribe.com has announced their largest release of multicolor jewelry since they were founded. To celebrate this event, the company is even providing an additional 15% off all their beautiful multicolor jewelry for a limited time as well.
The long-time spokesman of the SilverTribe.com, Chris Anderson, wanted to add a few words to people interested in adding some color into their summer wardrobes this year as well.
"Our collection is a collaboration of art and industry. Unlike most jewelry stores, we work with a large community of talented artists to showcase their work on our site. They combine natural materials, like gemstones and sterling silver, to produce their art. One of the most stunning examples is the use of multiple stones, with different colors, to create a cohesive and vibrant wearable work of art."
Their new release and scheduled sale is set to take place this August, the 12th though the 14th and will be available to anyone that visits their site. Among the items in their release, guests can expect to find a wide array of colorful earrings, necklaces, rings, pendants, and bracelets made of vibrant gemstones like turquoise and coral at a discounted price.
The team at SilverTribe.com expressed that they never fail to see an increase in sales for multicolor jewelry and they know why. Anderson added, "People always want to dress for the season and summer is the season of color. This sale is for our loyal customers and a great way to invite new guests into our happy home as well. I think that there is a style or cut for any personality."
People interested in finding great deals on artisan-made multicolor jewelry are welcome to visit SilverTribe.com for everything from jewelry to art as well.