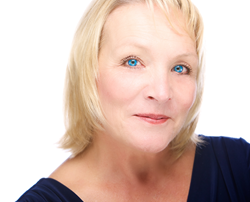 "I'm very excited about the opportunity to join this team of extraordinarily talented people and look forward to utilizing my experience in partnering with our clients to provide integrated solutions in the areas of strategy, people and organization."
San Rafael, CA (PRWEB) August 10, 2016
Lori Curry joins the FutureSense team, having spent her entire career as a human resources practitioner primarily in healthcare organizations in Arizona and California. Curry brings a wealth of experience having worked in executive-level HR leadership roles in Banner Health, Scripps Health, Stanford Healthcare and Providence Health & Services. She is most passionate about building the leadership capability within organizations to ensure that there are leaders in place that inspire their followers to be the best that they can be. In addition to ensuring strong leadership in organizations, Curry's interests lie in creating a culture of service that allows employees to come to work with purpose, knowing that they can make a difference in the lives of those that they serve.
Curry has a challenging state of mind and can and will ask the right questions in order to deepen her understanding of the challenges that are facing organizations. With this understanding, she is able to serve as a thought partner that brings integrity, creativity and innovative thinking to the forefront. Curry specializes in coaching, leadership development, performance management and cultural transformation. Curry strives to apply the core principles outlined by world-renowned psychiatrist and philosopher, Viktor E. Frankl, to work and the workplace in order to learn how to bring personal meaning and fulfillment to everyday life and to achieve her highest potential.
Curry received her bachelor's degree in human resource management from Ottawa University and her master's degree in organizational leadership with an emphasis in change management from Colorado State University.
About FutureSense
FutureSense provides integrated solutions to build and sustain human capacity and optimize organizational performance. FutureSense specializes in people, organization, and strategy, offering unique and comprehensive services to create solutions that make a difference. For more information, visit http://www.futuresense.com.