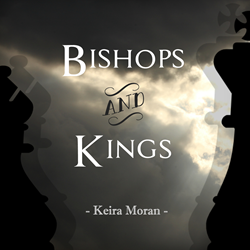 "Sacrifice is not a billionaire giving a million dollars. It is when your only wealth is love for family and country, and you are willing to let that go so that others may hold on to it."
Washington, DC (PRWEB) August 09, 2016
WHO: Keira Moran is an award-winning singer/songwriter and the granddaughter of former congressman James P. Moran (Va-8th).
WHAT: Keira Moran recorded her original song "Bishops and Kings" in Hollywood this summer. All participants, including 7-Time Grammy Nominee Graham Edwards, donated their contribution. 100% of the profits from the song (iTunes sales, etc.) will be donated to the Combat Soldiers Recovery Fund.
WHEN: On Friday, Aug. 12, "Bishops and Kings" is being released on iTunes and Keira is performing for recovering soldiers at the Walter Reed National Military Medical Center.
WHY: Originally intended merely as a fundraiser for a worthy cause, Keira now hopes that the song will also send a message that while Donald Trump may not understand the meaning of "sacrifice," he does not speak for most civilians. Keira says, "Sacrifice is not when a billionaire gets shamed into donating a million dollars he has already promised to give. It is when your only wealth is your family and your country and the person next to you fighting for the same country. Sacrifice is when you are willing to risk letting go of all that wealth so others can hold onto it. Trump does not understand that, but a lot of people do and I want the soldiers who defend our freedom, especially the ones who pay a terrible price for doing so, to know that."