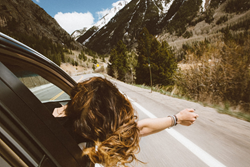 It's hard to tie down the style in terms of color and cut, but one thing that remains constant is the influences from Southwest fashion
(PRWEB) August 13, 2016
The latest trend has everyone taking to a more earthy or Southwestern style. The unique combination of vintage styles and eclectic minimalism has everyone flocking to the striking style of Boho Chic. This style incorporates the free-spirited nature of both the bohemian and hippie movements that were so popular before. Although there have been many variations to the archetype, there are many more elements that continue to remain the same for this growing trend.
The company most involved with the style in the Southwest region is TurquoiseJewelry.com. This company has worked with authentic Native American and Southwestern artists to collaborate on a beautiful collection of jewelry. The company has taken the initiative to create an entire new collection of jewelry for their fans who want to embrace the free-spirited nature of the American Southwest and the Boho Chic style.
The spokesman of the company, Jack Burch, gave a few words on the matter with this new release of jewelry as well. "It's hard to tie down the style in terms of color and cut, but one thing that remains constant is the influences from Southwest fashion. Most iconic, is the long-brimmed hat and a flowy outfit, such as a dress, shawl, or cardigan. These elements go perfectly with the Southwest jewelry we provide on our site."
The Perfect Jewelry for the Boho Chic Style
Their collection of high-end jewelry for their Boho Chic collection includes items that flatter the Southwest styles. Among their collection, the site features a new selection of Turquoise Bolo Ties with leather cord to complement the Southwestern style hat of the Boho Chic style.
Another new addition to the collection is a stunning set of Water Wave Bracelets. The water wave, in Native American culture, represents, life and renewal. This symbol is the perfect complement to the free-flowing nature of people embracing the new Bohemian trend.
Boho Chic, at its core, celebrates the unconventional and draws from the past to do so. For this reason, Burch and his team have incorporated new designs of brooches and pins to breathe new life into an old favorite, a popular concept of the Boho style.
Burch and his team have a free spirited nature about them and carry that into their work. They believe that the artist and their work is what truly set their company part. The styles they employ are timeless and although they go perfectly with this new trend, Burch believes the pieces that are featured in his store are works of art in and of themselves.