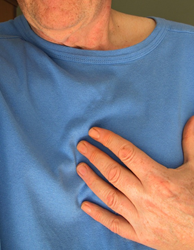 (PRWEB) August 12, 2016
Over the course of the year, millions of Americans suffer from acid reflux. This painful chemical reaction is caused when acid from the stomach is allowed to pass through the lower esophageal sphincter because its left open after food passes through. The result is typically stinging pain in the upper chest. There are many inconvenient and common causes of acid reflux, including lying down after a meal, being overweight, eating foods that have a lot of citrus, chocolate, mint, or even just being pregnant.
The team at AloeVera.com has responded to this need with a simple solution, made available to anyone that reads their new set of free informational articles. NAO Nutrition, a New York company of dedicated nutritionists, agrees and recommends aloe vera juice as a great treatment for people that suffer from chronic acid reflux episodes.
Aloevera.com, a group dedicated to helping people grow, use, and maintain aloe plants and products for their multitude of health benefits has responded to the discovery as well. The spokesman of the company, Ben Danson, stated:
"Working with this company for as long as I have, I'm still never surprised when a new study shows another health benefit of this plant. Not only does the beauty industry use this ingredient almost exclusively but people often forget how its combination of vitamins and amino acids is good for general health as well. The reason for this new release is mainly to show people how easy it is to grow their own aloe plant and make quality products in their own homes."
The new collection of articles goes into great detail to show people how to grow and care for their own plant at home as well as the benefits to making aloe juice, among which eases the pain of acid reflux. Danson assures people that plant care is simple and easy and buying the seeds they need is cheap from common sites like Amazon.com.
The articles are intended to help people from the planting stage to creating DIY aloe juice, moisturizer, makeup-remover, and much more. Danson and his team are confident that once people start to read their articles, written by aloe professionals, they will see just how easy it is and start to save money on common items sold at the store, such as lotion, sunscreen, aloe water, and many other health and beauty products.
People interested in learning more about the benefits of aloe vera can visit AloeVera.com and browse the team's collection of completely free articles at any time.