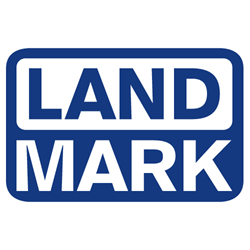 Along with our Maine operation center, this adds to our existing presence on the east coast, and will allow us to expand our national coverage and strengthen our appraiser panel in key states in order to continue to better serve our clients.
Van Nuys, CA (PRWEB) August 11, 2016
Today, Landmark Network, Inc. announced it has completed the acquisition of the national appraisal management company, AppraisalPro. The AppraisalPro management team will continue to operate from their existing location in North Carolina under the Landmark Network brand.
"We are excited to bring the AppraisalPro operation into the fold at Landmark Network," said Erik Richard, CEO. "Along with our Maine operation center, this adds to our existing presence on the East Coast, and will allow us to enhance our coverage in the southeastern United States."
Founded in 2006, AppraisalPro has grown to be anational valuation services provider by focusing on technology and continuously upgrading procedures to ensure that clients receive timely and thorough services. They became known for their flawless track record of taking care of clients' appraisal needs and remaining focused on their support for busy mortgage professionals.
"I am grateful to have had the opportunity to grow my company's reputation into what it is today," said Jared Bonner, AppraisalPro CEO. "With the many changes, added regulations and compliance costs, we feel our clients will be best served with us joining a larger, established company with the same priorities and values."
The acquisition was finalized today and new orders will begin to be processed under the Landmark umbrella immediately. Landmark will be taking over the entire AppraisalPro operation and will retain the North Carolina office location. Existing clients will not experience any delays as a result of this change, but will be able to take advantage of and use Landmark's proprietary software, Landscape™ in order to more easily place and track their valuation orders.
About Landmark Network, Inc:
Landmark Network is a Los Angeles-based appraisal management company that offers a full range of national valuation and technology solutions. Landmark stands apart by paying premium rates and selecting appraisers based on the specifics of each assignment. Landmark included on Inc. Magazine's Fastest Growing Companies for 3 out of the last 5 years; and was named a top Service Provider by Mortgage Executive Magazine.