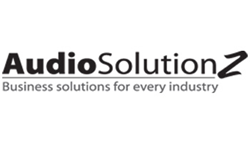 California—the Golden State has a style all its own. That is certainly true when it comes to calculating overtime
Durham, NC (PRWEB) August 10, 2016
AudioSolutionz will host a Live Webinar presented by noted expert Vicki M. Lambert titled "Calculating Overtime in California: How to Avoid Computational Errors and Master Your Wage and Hour Obligations" on Thursday, August 18, 2016. This session aims to equip organizations on how to calculate overtime and double time in California to ensure compliance with the state's wage and hour law.
Wage and hour laws in California differ from other states, and calculating overtime in California is an especially challenging task. California is one of only four states that requires daily overtime, and also requires employees to be paid double time on a daily and weekly basis. California has the greatest number of requirements to pay overtime on the books of any state, and processing payroll and keeping in compliance with California overtime rules can be a complex situation.
Employers in California face the challenge of complying with California laws, often different from other states, and also complying with the Federal wage and hour laws that apply. For example, California uses the federal definition of "regular rate of pay" or "workweek". Payroll executives in California have the added burden of needing to understand not only California's but also federal overtime requirements.
Join Vicki Lambert in this extensive training session to understand the requirements for calculating overtime and double time in California to ensure compliance with the state's wage and hour laws. Vicki will clarify terms used in wage and hour law regarding paying overtime such as "regular rate of pay", "workweek" "fluctuating workweek" and "alternative workweek". Employers and Payroll personnel will also understand the calculations needed when an employee is paid different rates of pay within the same workweek and eligible for overtime pay. Additionally, Vicki will discuss the requirements for compensatory time off as opposed to make-up time, and differentiating between the two under California law. Lastly, Vicki will show where California follows the federal standards and where it differs, and how to determine which has priority.
For more information visit: https://www.audiosolutionz.com/hr-compliance-employment/california-new-overtime-updates.html
About AudioSolutionz
AudioSolutionz is the country's leading source of knowledge and training for professionals in the HR and Payroll sector. Our conferences and webinars on the HR and Payroll sector are conducted by nationally renowned experts and consultants who provide a fresh perspective on payroll issues and latest regulations. AudioSolutionz offers important updates, regulatory knowledge and compliance information on the hot topics in this sector. It has provided thousands of professionals in HR and Payroll the opportunity to get answers to their most complex questions directly from experts. To know more visit: http://www.AudioSolutionz.com