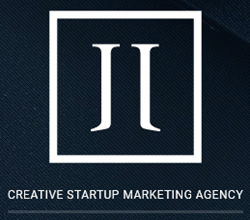 Seattle, WA (PRWEB) August 10, 2016
John Lipe, the creative startup marketing agency that is ranked in the top 1 percent globally for advertising and corporate brand identity on Elance, is pleased to announce the launch of its SEO services. SEO stands for search engine optimization, and is widely considered to be a leading tool for companies to get their brand noticed and promoted online.
"I'm excited to expand my already highly effective set of services to include SEO growth development for my clients," says owner and founder John Lipe, who discovered, through his own business ventures, the value of this online tool. "The challenge for me had always been getting traffic. I had invested massive budgets buying ads, sponsoring events, hiring employees, and outsourcing to contractors, only to have the same result every single time; mediocre return on my investments. I now realize where I should have invested my ad budget all along. Three words: search engine optimization."
Lipe goes on to note that Google has made so many updates and revisions to their system over the years that it's nearly impossible to keep up with what works and what doesn't when it comes to SEO. There are many tactics, theories, and terms; some even contradict each other. Google looks down upon some of these tactics, and even penalizes a site when it underperforms. With the latest changes from Google, a website could have a list of penalties that the company owner is not even aware of.
"The bad news is, it takes years of research to find the right way, the best way and the most efficient way to rank your site higher," admits Lipe. "Companies spend tens of thousands of dollars every month, wasting energy and funds to find out that they still have not found the best solution. The good news is, I have found it for you!"
John Lipe offers a free SEO guide that is available for download on his website at johnlipe.com/seattle-seo-expert, and also offers a scalable range of package pricing to suit businesses at their various stages of growth and development.
Small businesses aiming for success with SEO can visit johnlipe.com. John and his expert team are ready to provide the consulting and growth planning needed to help startups get the rankings they deserve.
About John Lipe:
John Lipe has spent a decade creating startups, directing ad agencies, working with international corporations and helping businesses on their road to success. The agency's branding and marketing solutions are unique and aimed at attracting the modern, tech-savvy generation that develops brand loyally through digital as well as personal interaction. The founder's personal experience enables him to provide real-world perspectives to his clients. John and his team know what you are up against because they have already lived that story. Now, the John Lipe agency wants to smooth your road ahead so you can get to the success you want, faster.
Contact Details:
John Lipe
717 Dexter Ave N
Seattle, WA
Phone: 757-870-0897
Source: John Lipe
###