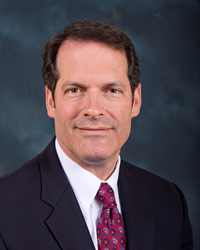 "We have built a solid foundation in North America and are looking forward to Eric's leadership to help us continue our fast-paced growth in this marketplace,"
Atlanta, GA (PRWEB) August 11, 2016
DEKRA SE, one of the world's premier expert organizations with over $3 Billion in revenue and 37,000 employees in 50 countries named Eric A. Labe, President and Chief Regional Officer of DEKRA North America on August 8th. As President and Chief Regional Officer, Labe will have responsibility for all business and service units in Canada, Mexico and the United States.
In addition to being a member of DEKRA North America's Board of Directors, he will join DEKRA SE's global Executive Committee, made up of its top 20 leaders.
Through its portfolio of companies, DEKRA North America represents three Business Units and nine Service Lines serving both consumers and large indus-trial clients. "We have built a solid foundation in North America and are looking forward to Eric's leadership to help us continue our fast-paced growth in this marketplace," said DEKRA SE Chairman and Chief Executive Officer, Stefan Kolbl. "Eric is a knowledge leader in developing strategy for diverse multi-stakeholder organizations and delivering synergistic solutions that will help us take DEKRA to the next level in North America. The entire organization is looking forward to our continued journey in this very important region."
Eric Labe has over 20 years of senior management experience in manufacturing, professional services, healthcare and safety management. Labe said, "Our mis-sion of being a global partner for a safe world is core to who we are and the basis for which our growth will be derived. I look forward to supporting our talented staff in achieving their goals and the company's vision for the coming years."
About DEKRA
DEKRA has been active in the field of safety for 90 years. Founded in 1925 in Berlin as Deutscher Kraftfahrzeug-Überwachungs-Verein e.V., it is today one of the world's leading expert organizations. DEKRA SE is a subsidiary of DEKRA e.V. and manages the Group's operating business. In 2015, DEKRA generated sales totalling approximately 2.7 billion Euros. The company currently employs around 37,000 people in more than 50 countries on all five continents. With qualified and independent expert services, they work for safety on the road, at work and at home. These services range from vehicle inspection and expert appraisals to claims services, industrial and building inspections, safety consultancy, testing and certification of products and systems, as well as training courses and temporary work. The vision for the company's 100th birthday in 2025 is that DEKRA will be the global partner for a safe world.