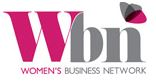 Frederick, Maryland (PRWEB) August 12, 2016
The Women's Business Network of Frederick will host its ninth annual "Steps to Success" workshop on Friday, October 14 from 9:30 a.m. to 4 p.m. at Ceresville Mansion at 8529 Liberty Rd, Frederick, Maryland.
"Steps to Success is our signature event and is geared toward supporting women interested in growth, change, and an increased level of personal and professional success," said Mary Miller, chair of Women's Business Network's (WBN) annual event.
Registration is open for both attendees and sponsorships. August 15 is the deadline for early registration discounts of $15 off the regular price of $65 for WBN members and $90 for guests. http://wbnfrederick.org/event/9th-annual-steps-to-success.
Sponsorships start at just $100 ($25 off for WBN members) and include a ticket to the event. Register online as a sponsor at http://wbnfrederick.org/events/steps-to-success/become-a-sponsor.
The keynote speaker is author and entrepreneur Susan Benjamin, owner of True Treats Historic Candy shops in downtown Frederick and Harper's Ferry, West Virginia. Her topic will be "Lessons on the Sweet Taste of Success" as she discusses the history and stories of those who succeeded in the world of candy. "From these stories we get a sense of what works and doesn't work as we try to build our businesses," says Ms. Benjamin.
The workshop also features an exciting and diverse line-up of speakers, with topics on event planning, loving cold calling, sharpening your writing skills, finding your strengths, interior design, networking and more! Lunch is included.
Current Stiletto Sponsors ($250) include Connie Phillips Insurance/Financial Solutions, Faragalla & Associates and Kelly Hahn Photography. Pump Sponsors ($150 for members, $175 for nonmembers), include Celebrated Events, Marketing @ Work and First United Bank & Trust.
Sandal Sponsors ($75 for members, $100 for nonmembers) are Dove Chocolate Discoveries, Money Mentor Group, PNC Bank, RM Benefits of Maryland and My Bank, First United Bank & Trust. Sponsorships are available until September 30; call Mary Miller, 410-440-7061, mmiller(at)bamconsultingllc(dot)com.
About the Women's Business Network of Frederick
The Women's Business Network of Frederick is a nonprofit organization dedicated to inform, encourage, and support women in their quest to grow their businesses. The WBN promotes networking activities and business education through interactive workshops. For more information, visit wbnfrederick.org.