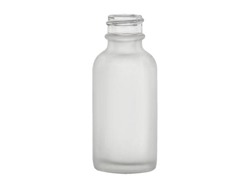 McKernan buys unused/unbranded packaging and pre-cycles it back it into the wholesale market.
Reno, NV (PRWEB) August 25, 2016
McKernan Packaging Clearing House has dedicated 57 years to buying and selling quality discount packaging. While many packaging companies may claim longevity and even offer discounted packaging, McKernan stands alone in the industry as a significant Pre-Cycler, bringing unused and unbranded packing back into the market. Others have tried to follow this business model but only McKernan has enjoyed large scale success. Now the company announces the addition of frosted glass Boston Rounds and acrylic jar sets to its line up as well as an expansion of the Comar Dropper line.
McKernan is also very proud to announce the addition of new facilities in the greater Chicago, IL area and the launch of a new website coming at the end of 2016.
McKernan supports their customers by making quality packaging components available at a fraction of usual cost and by helping them accomplish greater environmental responsibility through the avoidance of scraping or recycling. Using McKernan's pre-cycled and other discount packaging products is a smart business decision.
McKernan Packaging is constantly expanding its wholesale/continuous stock line, generating over 1,000 line items for customers to choose from.
Recent additions include:

Frosted Glass Boston Rounds are available in clear, cobalt blue, and amber. These bottles are perfect for many industries including: essential oils, medicinal cannabis and many more. They pair nicely with McKernan's droppers which are also available in several varieties.
Acrylic Jar Sets are also new to the wholesale line. These high quality sets come in black, white, and frosted. Each is accented with an attractive silver ring and comes complete with a sealing disc foam liner. Customer reviews highlight promising demand for these sets.
Comar Droppers have become a staple in McKernan's Continuous Supply line. They come with black or white monprene bulbs and boast an assortment of finish sizes and glass pipette lengths. They have become a staple in McKernan's Continuous Supply line. McKernan Packaging Clearing House has expanded this line considerably over the last year.
Mark VI Fine Mist Sprayers are established best sellers in McKernan's sellers in McKernan's Continuous Supply line, however McKernan has recently added the smooth version to its inventory. This high quality spayer is available in black and white with dip tubes produced to any length at no extra charge.
About McKernan Packaging Clearing House
McKernan continues to grow its diverse inventory and offers the industry's highest quality discount packaging with the lowest minimums. With millions of components in stock and ready to ship, customers have unlimited opportunities to produce a truly unique package design. Because McKernan buys packaging in large quantities and stores it in its warehouse, it has millions of packaging components ready to ship immediately. For more information about McKernan, please visit http://mckernan.com.