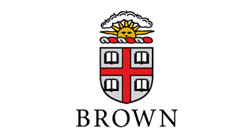 We built the EMCS program for executives who will design and lead secure, resilient organizations. Our advisory committee will assure that we remain at the cutting edge
Providence, RI (PRWEB) August 11, 2016
Brown University's Executive Master in Cybersecurity (EMCS) program today announced the members of the new program's advisory committee. The EMCS advisory committee comprises top-level executives in cybersecurity who will provide insight into what is needed to build leadership capacity in this critically important field. Students in the program will develop insight into the technology, policy, and human factors at the core of cybersecurity, address critical challenges, and enhance their leadership skills.
"We are very pleased to have prominent industry leaders on our advisory committee," said Executive Director Roberto Tamassia, PhD. "We built the EMCS program for executives who will design and lead secure, resilient organizations. Our advisory committee will assure that we remain at the cutting edge."
Members of Brown's EMCS advisory committee are
Stewart A. Baker
Partner, Steptoe & Johnson
Siobhan Gorman
Director, Brunswick Group LLC
Royal Hansen
Senior Vice President, Enterprise IT Risk and Information Security, American Express
James Kaplan
Partner, McKinsey
Larry Kutscher
Chief Executive Officer, TravelClick
Kenneth Montgomery
First Vice President and Chief Operating Officer, Federal Reserve Bank of Boston
Edward Powers
National Managing Principal, Cyber Risk Services, Deloitte & Touche LLP
Zulfikar Ramzan
Chief Technology Officer, RSA, the Security Division of EMC
"The advisory committee members will ensure that the program exceeds expectations and delivers exceptional value to our students who will broaden their knowledge, develop tangible solutions to data privacy and security challenges in their own organizations, and form a powerful, lifelong professional network," said Program Director Alan Usas, PhD.
The Executive Master in Cybersecurity program builds on Brown's multidisciplinary strength in computer science and public policy. It is designed for mid-career professionals in technical, legal, compliance, policy, and related areas in private sector, government, and civil society organizations who will continue working while pursuing this degree. Graduates of the program will be prepared to face critical cybersecurity challenges in their organizations and to lead effectively.
Brown University is an independent, coeducational Ivy League institution that offers outstanding undergraduate and post-graduate programs. Brown's portfolio includes the Executive Master in Cybersecurity, Executive Master of Healthcare Leadership, Executive Master in Science and Technology Leadership, and the IE Brown Executive MBA. These accelerated programs of intense study focus on leading transformative change.
For more information on the Executive Master in Cybersecurity, visit http://www.brown.edu/cybersecurity/