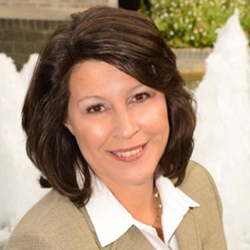 The highlight [of the presentation to the students] was the question & answer session at the end.
Castro Valley (PRWEB) August 11, 2016
On July 15, 2015, Nikki Mendez, a Social Media Marketing manager from KO Websites, a full-service digital marketing agency, spoke to over 200 middle school students attending summer school about careers in online marketing. As a local business with deep roots in the Castro Valley community, KO Websites feels it is important to be involved with the evolution of the future workforce. The event was held in conjunction with the Castro Valley/Eden Area Chamber of Commerce, the chamber's Work Based Learning Program, and the Castro Valley Unified School District.
The highlight was the question and answer session at the end of the presentation. "We were impressed with the level of questions that we fielded from these students," said Ken O'Donnell, Founder and President of KO Websites. "It was obvious that these young ladies and gentlemen paid attention and wanted to know more. As a business owner focused on the company's longevity, I would love to be able to have a number of our local students work for us once they're finished with their studies!"
As a leader in the social media marketing field, KO Websites will continue its endeavors to donate its time to local causes. This includes business seminars, participation in local clubs such as Castro Valley Rotary, and more discussions with students within the local area about careers and work life at a digital marketing agency.
About KO Websites
KO Websites, Inc. is an award-winning San Francisco Bay Area online marketing firm. In addition to full service web design, hosting and first in class search engine optimization (SEO), KO offers a full service digital marketing solution (All n1 Power Plan) that includes social media marketing, blogging, email, video, reputation monitoring, paid social advertising and AdWords services.
For Information on Digital Marketing (SEO, social media, etc), please visit KO Websites' sister brand at SEO PROs http://www.seopro.PRO. For information on Web design and the KO company, please visit http://www.KO-websites.com.