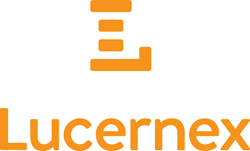 We have found that many CFO's are aware of the urgency, but unaware of what actions to take at this moment
Dallas, TX (PRWEB) August 11, 2016
Lucernex, a leading provider of cloud-based real estate lifecycle management software, is making it possible for retail executives to receive knowledge and guidance regarding FASB 13 from industry subject matter experts.
"The FASB Master Class events are invaluable opportunities for those tasked with implementing and managing new FASB and IASB lease accounting standards," stated Joe Valeri, Lucernex President and CEO. "$2 Trillion worth of lease liabilities are hitting balance sheets in 2018 and 2019. We have found that many CFO's are aware of the urgency, but unaware of what actions to take at this moment. As a leading expert in lease accounting, we can provide retail CFO's with the knowledge they need, to begin preparations today."
Lease accounting subject matter experts will review the latest in FASB and IASB standards, how the standards will impact retailers, and what executives need to be doing now. Speakers will also review what software standards are required for adoption of the new FASB and IASB standards, and how to maintain compliance with the new standards.
The Lucernex FASB Master Class will begin the series with an event at an Arlington, TX stadium, and continue on to other major US cities. With limited availability, the series of events will be invitation only.
About Lucernex
Lucernex provides cloud based Integrated Workplace Management Solutions (IWMS) to both emerging and enterprise companies around the globe.  Our analytics, market planning, site selection, contract management, project management, facility management and maintenance management solutions are used by our valued customers everyday and helps them drive revenue, reduce costs, ensure compliance and mitigate risk.  For more information please visit us at http://www.lucernex.com