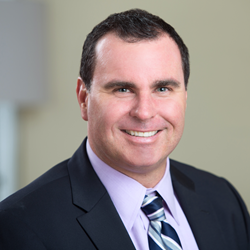 Folio's platform supercharges our advisors' asset management capabilities. This helps advisors give their clients the timely, responsive service they increasingly demand. -- Greg Gilbert, CFP®
Oakland, CA (PRWEB) August 11, 2016
Infinity Financial Services now offers its financial advisors access to Folio Institutional's Model Manager Exchange (MMX). MMX is an online network of investment models designed to help advisors achieve new levels of speed and transparency. With MMX, Infinity's financial advisor community may access a wide variety of models that can be customized to meet their clients' needs, are cost effective, and help streamline the asset management process.
"Folio's platform supercharges our advisors' asset management capabilities. They can offer professional models, use commission-free window trading, and manage portfolios efficiently during periods of market turbulence. This helps advisors give their clients the timely, responsive service they increasingly demand," said Greg Gilbert, CFP®, Infinity Financial Services President and Chief Compliance Officer. Infinity is a national independent FINRA broker/dealer and registered investment advisor with offices across the country.
"Model Manager Exchange supports the new breed of independent financial services firms that are using well-priced technology to be more competitive," said Greg Vigrass, President of Folio Institutional. "MMX offers nearly 400 models that can be used 'as is' or refined to each to each client's objectives from more than 80 investment managers. Advisors have direct access to investment managers to license and discuss models."
Additionally, Folio's proprietary technology enables advisors to manage hundreds of client accounts and update them with just a few clicks. It can automatically execute all of the individual trades necessary to update the holdings of every client.
Vigrass added, "We are pleased to work with the Infinity team, and provide them with unique tools that contribute to their client and business growth. Model Manager Exchange is designed with the advisor's needs in mind. MMX gives advisors access to world class investment management strategies from well know names to boutiques."
"This is part of a profound trend in democratized investing. Clients benefit from a vast array of choices, as well as swift reallocations in time-sensitive markets," Gilbert said. "Our advisors also gain rich insight into model strategies and investment performance."
With MMX, Infinity is rounding out a robust suite of platform features that empowers financial advisors in financial planning, asset management and Reg A+ IPO share purchases, in addition to clearing, compliance and administration processes.
About Infinity Financial Services
Infinity is dedicated to enhancing clients' financial lives with personalized wealth management and retirement plan services. Infinity offers an open-architecture platform of traditional and alternative investments, insurance products, professional asset management, and retirement plan advisory services to individual, small business and institutional investors. http://www.infinitysecurities.com
About Folio Institutional
Folio Institutional® is a leading investment solutions and financial technology company. We offer an integrated brokerage and custodial platform featuring patented, state-of-the-art trading, portfolio management tools, and private investment capabilities. We support financial professionals and institutions on both a full-service and technology-licensed basis, servicing billions of dollars of investor assets nationwide.
VIA Folio, Folio Institutional, Folio Investing, FOLIOfn and Folio Advisor are registered trademarks of FOLIOfn, Inc. All Rights Reserved. Securities products and services are offered through Folio Investments, Inc., a registered broker-dealer and member FINRA/SIPC.