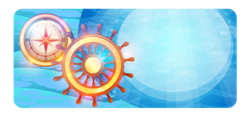 A Kiran Analytics field study for a banking executive is like a compass and rudder for a captain.
San Diego, CA (PRWEB) August 16, 2016
Kiran Analytics Inc., a leader in intelligent branch transformation for retail banks, announced today that it completed three major field studies in the first half of 2016 with a total impact of transformation decision support for about 10,000 branches.
Kiran's field studies provide insights about customer arrivals, sales and service interactions, wait times as well as branch staff utilization for customer facing and non-customer facing activities. The findings from these studies coupled with Kiran's workforce optimization solution help retail banks ensure that their transformation initiatives are delivering the target customer service levels, sales effectiveness, and operational efficiency.
"Within the past six months, we spent over 3,200 hours conducting in-branch observation studies inside branches of three major retail banks. That amounts to observing about 8,000 customer sessions," said Jim DeLapa, CEO of Kiran Analytics. "As a result of our studies and predictive models that utilize data from banking systems, we helped one customer bank modify staff role designs to improve customer service levels and another one increase sales capacity in growth markets without increasing overall headcount."
Each retail bank has a unique branch transformation strategy depending on how their executives prioritize the transformation initiatives, budgets and timelines. Key initiatives include evolving their branch workforce and network, migrating customers to digital channels, and deploying self-service or agent assisted technology in the branches. All banking executives know things are changing in the retail distribution world. What they really want to know is how things are changing on the ground over time and if their transformation initiatives are working or not.
"When it comes to branch workforce transformation, most bankers I talk to are reducing their teller headcount or retraining personal bankers to be universal bankers. At the same time, they are hiring tech and sales savvy talent from other retail sectors," said Gene Kirby, President of CG Kirby Partners and past chairman of the Consumer Bankers Association. "Banks need to track progress with all transformation initiatives and make adjustments along their transformation journeys. A Kiran branch productivity study for a banking executive is like a compass and rudder for a captain. It is critical to ensuring that the branch transformation strategy is delivering the intended results in terms of customer experience, growth and operational efficiency."
While Kiran Analytics' branch productivity studies are primarily intended for workforce optimization, the results of the studies help validate branch transformation initiatives such as customer experience, talent acquisition, channel migration, branch automation, and process improvement.
Kiran Analytics' branch productivity studies are specifically designed for retail banks. Observations are conducted discretely with minimal impact to the staff and no disturbance to the customers. Proprietary data collection tools on tablet devices are used for statistical analysis.
Kiran Analytics
Kiran Analytics drives intelligent branch transformation for retail banks through the application of predictive analytics. Kiran's solutions have been deployed in over 10,000 branches helping to forecast optimal branch staff levels accurately, hire better people faster, and to plan and schedule resources efficiently. As a result, retail banks increase sales and customer service while reducing operational costs. Kiran Analytics is a member of Bank Administration Institute (BAI), Consumer Bankers Association (CBA), and British Bankers Association (BBA). Kiran Analytics Inc. headquarters is based in San Diego, California and Kiran Analytics Ltd. is based in London.