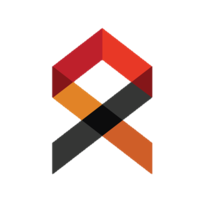 Richmond, Virginia (PRWEB) August 11, 2016
AuthX is pleased to announce a Platinum Sponsorship of Hippo's flagship North America event, HIPPO.CONNECT, being held September 22-23 in Boston, MA. The second annual Hippo conference caters to the Web Content Management community at large, and offers two full days of shared insights by clients, partners, marketing professionals, thought leaders and developers, with a focus on Content Management, it's business impact, and the future of the technology.
Working to redefine Digital Marketing Platforms and practices, AuthX has partnered with Hippo, a pioneer of the Web Content management space, to promote interaction and growth throughout the Hippo CMS community. Through a collaborative and engaging conference setting, attendees will attend a variety of educational sessions, and also learn how global businesses are leveraging technology to grow their market-share, and deliver better experiences to their customer base. Speakers at the event, taking place at the Calerwood Pavilion at the Boston Center of the Arts, include Digital Clarity Group's Senior Contributing Analyst, Robert Rose.
HIPPO.CONNECT 2016 is the second annual event the company has held in North America, and is representative of the increasing momentum the company has experienced in the U.S. market. The only open source Java WCM to be part of the Gartner Magic Quadrant, Hippo was also named a Trendsetting Product of 2016 by EContent's Magazine, and recently saw a its 16th consecutive quarter of growth on the continent.
"This year, Hippo has seen continuing momentum in North America, with business wins in key industries, such as eCommerce and Financial Services," says Hippo's CMO Tjeerd Brenninkmeijer, "HIPPO.CONNECT will be a great place to showcase the latest successes of our partners and clients, and for the Hippo community to share insights into the future of the digital experience. With so many industry experts and digital leaders gathering under one roof, HIPPO.CONNECT is not to be missed."
Hippo.Connect 2016
22-23 September 2016, 8am-4pm
Calderwood Pavilion at the Boston Center of the Arts
527 Tremont St, Boston, MA 02116
Sign up now at: http://www.onehippo.com/connect/boston
About AuthX
AuthX is a Digital Technology Company with a unique perspective on Online Marketing and the solutions that power it. Offering, technical and marketing services with proven success supporting Fortune 1000 companies, AuthX is focused on taking modern business and technical strategies, such as Customer Experience Management (CXM), test-driven optimization, personalization and content management, and deploying them through one global system. A strategy we call "Global Brand. Local Marketing.™" By partnering with industry leading CXM technologies, AuthX is able to offer clients a tailored strategy to communicate intimately across channels through enablement of the platforms. AuthX's corporate philosophy promotes bringing "Authenticity" to each engagement, including our client, our partner, our employees, and our industry. To assist clients in overcoming the challenges presented by an ever-changing digital marketplace, AuthX provides Enterprise Architecture and Strategy, Implementation Services, Optimization Services and Cloud-Based Managed Services.
About Hippo
Hippo is on a mission to make the digital experience more personable for every visitor. We're redefining the CMS space by engineering the world's most advanced content performance platform, designed to help businesses understand their visitors – whether they are known or anonymous – and deliver the content they value in any context and on any device. Together with its global network of Certified Partners, Hippo serves a rapidly growing number of enterprise clients around the world including Bell Aliant, Autodesk, Couchbase, the University of Maryland, the Dutch Foreign Office, Randstad, Veikkaus, NHS, 1&1 Internet, Bugaboo and Weleda.