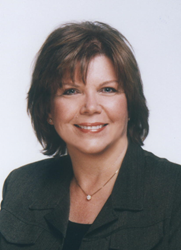 "Almost 10,000 baby boomers are turning 65 every day.
Chicago, IL (PRWEB) August 24, 2016
Today's seniors are different in many ways. People are living longer. The diseases and issues of aging are multiplying in the population. Thousands of senior home caregivers are relatives. They work every day for no pay and with no training. Still others receive training but don't have access to additional training they need and want to improve their skills. The NCBAC is dedicated to understanding the senior of today, their lifestyle and challenges. The organization is focused on creating the finest quality of life possible.
According to Dr. Donna Surges Tatum, Chair of NCBAC, "The work of this organization is a mission to us. Many of us have dealt with family members who have faced the decisions that aging brings. Catherine brings us an unusual combination of skills including a strong corporate background in marketing and training. We have a need to provide quality education to many different types of people in the caring professions. We believe Catherine can help us do that. Last year she launched a new and updated version of our Senior Transition Specialist (CRTS) course, putting it on-line for the first time anywhere. She is now expanding our Alzheimer's caregiver training which is already accredited by the state of Florida."
According to Serie. "This is an opportunity to make a real difference for older Americans. Almost 10,000 Baby Boomers are turning 65 every day in the US. With this comes the need to downsize living conditions. Sometimes it also often means dealing with diseases like arthritis, diabetes and Alzheimer's. We're dedicated to educating caregivers and families on how to understand and successfully manage through these issues."
Catherine Serie was educated at Purdue University, where she also did Master's work in Organizational Communication and Industrial Psychology. She held several senior management positions in technology companies, most recently Avnet in Phoenix, Arizona. She currently resides in Scottsdale, Arizona.