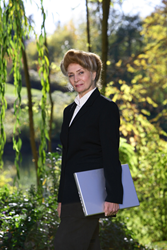 Grants Pass, OR (PRWEB) August 11, 2016
Sharon Kleyne, water advocate, radio host and founder of Bio-Logic Aqua® Research Water Life Science® welcomed Dr. Marilyn Joyce to The Sharon Kleyne Hour Power of Water, Global Climate Change and Your Health show on August 8th, 2016, to discuss Joyce's cancer remission, stress and the water vapor that keeps us alive.
In 1985, Dr. Joyce, author of the best-selling and much revered Instant E.N.E.R.G.Y.™: 5 Keys to Unlimited ENERGY and VITALITY, received a double-damning diagnosis of melanoma and 4th stage uterine cancer. By 1989, she weighed 88 pounds and was given ten days to live. She was 35 years old. Long past the initial shock, even beyond the stages of denial, anger, resentment, frustration and victimhood that most advanced cancer patients know so well, Dr. Joyce discovered a miracle that put her cancer in remission and saved her life. Since then, she's devoted her life to discovering and sharing how to create energy and vitality in 5-minute segments.
Dr. Joyce's miracle segments include breathing and gratitude exercises and a diet rich in fruit and vegetables, but everything begins for her (as it should for everyone) with a large glass of water first thing in the morning.
"We should all be drinking 8-to-10 glasses of water a day," said Sharon Kleyne, "because without them we're walking around like uncharged batteries, and one serious consequence is more stress."
"Stress," Dr. Joyce added, "is the cause of all illness."
Kleyne keyed in on this crucial fact. "Earth made water a priority," she said. "The air you breathe is filled with moisture. Earth and you cannot live without water. Many people are dehydrating and they don't even know it. The more the water vapor in the atmosphere evaporates, the more your own body's water vapor evaporates, the more stress you'll experience. You'll lack energy, and you'll sleep badly."
Kleyne asked Dr. Joyce to share the routine she follows to begin each day.
"It's important," said Dr. Joyce, to have created a first-thing-in-the-morning ritual that makes you feel more energized. For me, I write in a Gratitude Journal. Next, I drink a large glass of water. Then I breakfast—'break fast'—on fruit; throughout the day, take 5-minute breaks to do breathing exercises—breathing in to the count of four, and breathing out to the count of four."
Kleyne agreed that this qualifies as a water life science, healthy ritual. "I like to add in Qigong and yoga," said Kleyne, "in part because they encourage healthy breathing. After my first-thing-in-the-morning glass of water, I mist my eyes (did you know that the eye film is 99% water?) with Nature's Tears® EyeMist®, a Trade Secret tissue culture grade water delivered via the only personal hand-held humidifying device, which emits a pure, pH balanced, micron mist for dry eyes and allergies. It's the only water vapor evaporation treatment free of chemicals and harmful additives on the planet."