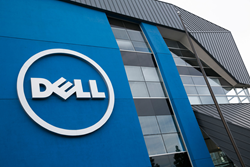 For our customers who seek faster time to market with global services and support, Dell OEM is the right choice.
Melbourne, FL (PRWEB) August 11, 2016
CONTEC DTx (DTx), a technology systems integrator delivering custom intelligent systems and displays for OEMs, today announced it has become a Dell OEM Partner in Dell's OEM Partner Program.
Dell OEM partners are selected based on their resources and capabilities dedicated to helping OEM customers bring products to market efficiently. As a Dell OEM Channel Partner, DTx offers expertise in hardware, software and services to create technology solutions that help eliminate complexity for customers and improved efficiencies.
DTx complements Dell's offerings by providing specialized services for OEMs such as third party integration, supply chain continuity, and life cycle management. As a technology systems integrator for over 25 years, DTx has developed a deep understanding of the unique challenges facing OEMs in the industrial, medical, IoT, and military markets. This combination of expertise and services with Dell hardware and support allows DTx to offer its customers complete end-to-end solutions with ultimate agility and flexibility. OEM Channel Partners such as DTx can utilize Dell OEM Solutions' vast supply-chain network to build specialized solutions for manufacturers.
"Contec DTx is proud to announce our formal entry into the Dell OEM Partner Program. For our customers who seek faster time to market with global services and support, Dell OEM is the right choice" says Brad Jens, VP of Sales and Marketing. "While we have done business with Dell in the past with great success, our entry into this program allows us to bring more of the value Dell OEM can provide to our customers."
Organizations interested in Dell's OEM Partner Program can learn more by visiting http://www.dell.com/oemchannelpartners and following Dell OEM Solutions on Twitter @DellOEM.
About CONTEC DTx, INC.
CONTEC DTx, INC. (DTx) is technology systems integrator with an extensive portfolio of solutions ranging from tier 1 computers to fully custom computing platforms, displays, and All-in Ones (AIO). DTx provides additional value to its customers through product design & innovation, life cycle management, logistics and post-production support. DTx is a proud member of the Contec Co., Ltd. Group Companies, a global market leader with a proprietary line of industrial computers, DAQ, control & measurement systems and wireless network solutions.