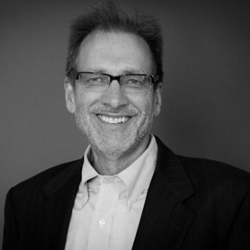 I am thrilled to share my knowledge and experience.
Princeton, NJ (PRWEB) August 11, 2016
Kepner-Tregoe Partner Michael Curran-Hays will speak at Pink Elephant 5th Annual IT Service Management Leadership Forum in Scottsdale, AZ, on August 16, 2016. His presentation is part of a three-day event for IT leaders that addresses today's most pressing IT Service Management (ITSM) issues.
"IT stability is an ongoing, critical concern for every ITSM leader," comments Curran-Hays. "In our work with service organizations worldwide, our ITSM clients have been able to drastically improve efficiency and stability, not only reducing costs but also improving customer satisfaction."
His presentation will focus on "three levers" to pull to drive IT stability, detailing the skills and methodologies needed to improve the total customer experience with better incident management, problem management and continuous improvement. Examples are drawn from Kepner-Tregoe client experiences, demonstrating the success that organizations can achieve and making the case for the value of taking an end-to-end focus to drive IT stability.
As a Practice Leader for Kepner-Tregoe, Michael Curran-Hays is leads IT, customer support, and operational improvement programs for KT's customers in the Americas. He provides executive leadership for all consulting and training services including client-specific, integrated teams of KT professionals. Among the clients he has worked with are Citi Group, Merrill Lynch, Morgan Stanley, Deutsche Bank, Johnson & Johnson, Pfizer, Novartis, and Bristol-Myers Squibb.
About Kepner-Tregoe
Kepner-Tregoe (KT) provides a suite of tools that give service management professionals the ability to solve the most pressing issues with speed, clarity and confidence. Founded in 1958, based on ground-breaking research on how people think, solve problems and make decisions, KT is helping organizations achieve Service Excellence by improving quality, increasing efficiency and reducing costs. Headquarterd in Princeton, NJ, with offices worldwide, KT provides 'Clear Thinking' for a complex world. For additional information, visit http://www.kepner-tregoe.com or KT social media platforms on LinkedIn, Twitter, Facebook and YouTube.