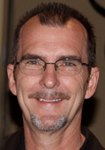 San Antonio, TX (PRWEB) August 18, 2016
Dr. Ross Rich, owner of Regenerative Medicine Consulting, will be presenting a six hour series of lectures at the American Board of Veterinary Practitioners Symposium in San Antonio Texas. His lecture will cover updates on Regenerative Medicine, and the diagnosis and treatment of different types lameness in horses. The symposium will be held at the Marriott Rivercenter from October 6th through 9th.
The American Board of Veterinary Practitioners (ABVP) was founded in 1978 and its Diplomates have a common desire and willingness to deliver superior, comprehensive, multi-disciplinary veterinary service to the public. They are veterinarians who have demonstrated expertise in the broad range of clinical subjects relevant to their practice and display the ability to communicate medical observations and data in an organized and appropriate manner. ABVP currently awards certification in eleven recognized veterinary specialties. ABVP certification is available to practicing veterinarians without the need to pursue a formal residency or postgraduate education. The main purpose is self-improvement through demonstrating specialist-level skills and knowledge. The certification process is demanding and requires a thorough mastery of species-oriented practice.
Dr. Rich will be speaking on the following topics at the upcoming ABVP Conference in San Antonio, TX this October 8th, 2016: 1) An update on regenerative medicine, 2) multi-injury lameness and his mistrust of diagnostic anesthesia in the horse, 3) slow motion video analysis and the biomechanics of orthopedic injuries, 4) the diagnosis and treatment of interesting lameness problems in the fore- and hind-limbs of the horse, and 5) the diagnosis and treatment of axial skeleton (neck, back, and pelvis) problems in the horse. Multiple case examples will be provided, many of which have been treated successfully with regenerative medical therapies, when other conservative treatments have failed.
Dr. Rich received his undergraduate and graduate education from Duke University. He practiced human orthopedics and sports medicine as a Physician Assistant at Duke University Medical Center for 8 years. He then went on to receive his DVM degree from North Carolina State University in 1990. Dr. Rich completed an equine surgery internship and residency at the University of Pennsylvania from 1990-1994. He has practiced as an equine surgeon since 1994. Dr. Rich is an ISELP trained lameness and diagnostic imaging specialist and an expert in the treatment of orthopedic injuries with Regenerative Medicine. Dr. Rich has treated over 800 patients using the VetStem procedure and presented three single center studies for horses treated with the VetStem therapy over the last three years. During that time, he was owner of Cave Creek Equine Surgical and Diagnostic Imaging Center in Phoenix for 15 years and is currently the owner of Regenerative Therapy Consulting in San Diego.
About VetStem Biopharma
VetStem Biopharma is a veterinarian-lead company that was formed in 2002 to bring regenerative medicine to the profession. This privately held biopharmaceutical enterprise, based near San Diego (California), currently offers veterinarians an autologous stem cell processing service (from patients' own fat tissue) among other regenerative modalities. With a unique expertise acquired over the past 14 years and 12,000 patients treated by veterinarians for joint, tendon or ligament issues, VetStem has made regenerative medicine applications a therapeutic reality beyond the realm of research. The VetStem team is focused on developing new clinically practical and affordable veterinary solutions that leverage the natural restorative abilities present in all living creatures. The company's stated mission being "to extend and enhance the lives of animals by improving the quality of recovery in acute conditions, but also by unlocking ways to slow, stop and ultimately revert the course of chronic diseases". In addition to its' own portfolio of patents, VetStem holds exclusive global veterinary licenses to a portfolio of over 55 issued patents in the field of regenerative medicine.