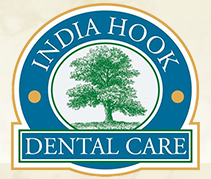 Rock Hill, SC (PRWEB) August 11, 2016
Patients who need to see a dentist in Rock Hill, SC, for a variety of laser dentistry procedures can now visit India Hook Dental Care with or without referrals. Drs. Jennifer Houck, Lauren Smith and Heather Johnson are currently accepting new patients for procedures that utilize the advanced BIOLASE WaterLase® MD™ laser, including gum disease treatment, cavity removal and filling placement. These precise, efficient procedures offer various conveniences for patients as well as lingering health benefits.
As an Associate Fellow of the World Clinical Laser Institute, Dr. Smith is highly trained and experienced in utilizing the latest in laser dentistry techniques and technology to maximize treatment success. Implementing this training at India Hook Dental Care, Drs. Houck, Smith and Johnson understand that utilizing the BIOLASE WaterLase MD laser helps minimize discomfort and trauma to healthy tissue during numerous procedures. This dental laser, which combines water and laser energy, can ablate soft or hard tissue without heat, friction or vibrations. During these procedures, patients experience little discomfort and typically need minimal anesthesia. The laser is highly accurate, which lowers the risk of unwanted complications. The versatility of the BIOLASE WaterLase MD laser also allows patients to receive various treatments during one appointment. This enhances convenience and spares patients from making unnecessary extra visits to a dentist in Rock Hill, SC.
Laser dentistry treatments can also help patients avoid side effects or complications that might normally follow invasive dental procedures. This can particularly benefit patients who require treatment for gum disease. Besides minimizing the loss of healthy tissue during gum surgery, these laser dentistry treatments allow only little swelling, bleeding or pain, resulting in an easier and faster recovery. The minimally invasive nature of this procedure also helps protect patients from future complications such as infection.
Patients who would like more information about the benefits of laser dentistry treatments are encouraged to visit India Hook Dental Care's website at http://www.indiahookdental.com. To schedule a consultation with a dentist in Rock Hill, SC, about gum surgery or any of the other laser-based procedures that India Hook Dental Care offers, patients can directly call the practice office at (803) 324-7640.
About the Practice
India Hook Dental Care is a general and cosmetic dental office offering personalized dental care to patients in Rock Hill, SC. The entire team takes pride in putting a smile on each one of their patient's faces and understands that staying up-to-date on the latest advancements in dentistry will help them provide the highest level of care. To learn more about the doctors and team at India Hook Dental Care, or the services they offer, please visit their website at http://www.indiahookdental.com or call (803) 324-7640 to schedule an appointment.