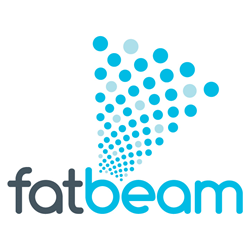 Coeur d'Alene, Idaho (PRWEB) August 12, 2016
Fatbeam, a competitive access provider, announced winning 11 new E-Rate contracts in Washington, Oregon, Idaho and Montana. These contracts will allow Fatbeam to build fiber infrastructure for Wide Area Networking and ultra-high-speed Internet.
Fatbeam entered into an agreement with the Lake Pend Oreille School District in Sandpoint, Idaho to build a 49 mile, high capacity fiber optic network delivering two gigabit lit fiber services to the School District and its 13 facilities. "Throughout the proposal process, Fatbeam proved they wanted the best for our School District and students. They were prompt, competent, and solutions oriented, offering superior customer service. We are excited to have them as a vendor moving forward and feel that the fiber contract through E-Rate is a very positive step forward in providing quality education through our 1-to-1 initiative" said Matt Brass, IT Director of Lake Pend Oreille School District.
The school's use of the FCC E-Rate program, which finances connectivity for schools and libraries, also made for an efficient and cost effective solution in the current environment of tight educational budgets. Last year, FCC Commissioner Mignon Clyburn highlighted Fatbeam during a hearing on the 2015 E-Rate Season for initiating the federal program to "deploy and provide smaller markets with competitive options".
Fatbeam enters a market by building fiber optic networks for E-Rate funded School Districts. Once the network is fully constructed in that district, Fatbeam is able to drive economic development by offering fiber to other entities in the community – including hospitals, banks, local government offices as well as telecom and Internet carriers.
"This year's E-rate success was a historical best for our organization and further solidifies that our sales organization is continuing to advance in this vertical market." "In addition, Fatbeam is predicting a record year in sales within its business, enterprise and local government segments as the investment in capital core business parks, developments and other key facilities continue to generate solid returns" said Fatbeam president Greg Green.
ABOUT FATBEAM
Fatbeam is the Pacific Northwest and Rocky Mountain region industry leader in delivering fiber infrastructure for best-in-class connectivity to schools, businesses and governments in *3rd and 4th tier markets. The company currently operates fiber networks in more than 23 markets, with 338 route miles of fiber and another 200 under construction throughout Idaho, Montana, Washington, Oregon and Wyoming. In 2015 Fatbeam was voted #190 by Inc. Magazines 500 fastest growing companies in the United States. For more information, visit http://www.fatbeam.com.