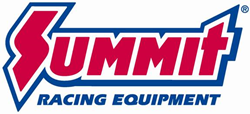 Tallamdge, OH (PRWEB) August 18, 2016
Summit Racing now carries Dorman Power Door Lock Actuators. The OEM replacement actuators feature a robust plastic housing to help protect the actuators from damage, ensuring years of trouble-free service.
Door lock actuators—the parts that actually open the doors—get a lot of abuse over time, and like any other piece of mechanical or electrical part, they wear out. That means the vehicle remote will no longer unlock the door. If the vehicle has integrated door lock actuators (IDLAs) that incorporate the door latching mechanism, the vehicle owner won't be able to open the door, period.
Since IDLAs are considered a safety item and thus federally regulated, Dorman engineers and tests them to insure the latches will not disengage. Best of all, Dorman door lock actuators are less expensive than the dealer equivalent.
Summit Racing carries Dorman Door Lock Actuators for many domestic and import vehicles, and also offers power tailgate actuators for domestic and import trucks. They are backed by Dorman's limited lifetime warranty.
Summit Racing Equipment
http://www.summitracing.com
1-800-230-3030