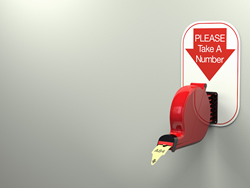 The patient experience is becoming more and more relevant in hospital marketing as consumer engagement becomes a focal point in our marketing efforts
Troy, NY (PRWEB) August 15, 2016
Now, more than ever, it appears that the patient experience is one of the top factors in selecting a hospital or health system for care. That's why Smith & Jones created a 15-minute webinar about the user experience in hospital marketing and how physicians and staff can help shape a positive brand reputation.
Available to view on our website,User Experience for Hospital Marketing — Part I is part of a two-part series about how patients currently interact with hospital brands and how your organization can successfully deliver a competitive patient experience. The webinar provides steps on how to achieve internal alignment and examples of ways to introduce and reinforce your brand identity with internal audiences.
"The patient experience is becoming more and more relevant in hospital marketing as consumer engagement becomes a focal point in our marketing efforts," Smith & Jones President David Vener said. " We all want to create loyal consumers, but before we can market our services externally, we need to ensure that our physicians and staff are on board with the brand messaging."
The webinar is available on smithandjones.com to view at your convenience. Tune in to watch President David Vener discuss the benefits of internal alignment, describe how other industries tackle customer service issues and provide examples of how organizations can successfully deliver a competitive patient experience.
In this webinar you will learn:

How internal audiences can affect consumer relationships
What different industries do to improve the user experience
Internal alignment best practices in hospital marketing
About Smith & Jones:
Smith & Jones is the marketing communications agency exclusively focused on hospitals and health systems that compete with academic medical centers. We imagine an America where healthcare is truly personal, where everyone has local access to a superior customer and clinical experience, and as a result, people live healthier lives. We contribute to that vision by helping our clients create meaningful and desirable healthcare brands, align their internal teams, engage new and existing patients, and drive downstream revenue. Together, we change the outcomes.